Top 5 Kawasaki Teryx Suspension Modifications
Feb 15, 2022
Owners of the Kawasaki Teryx tend to have one thing in common: we're all mod junkies.
Always looking for that next cool addition that will make our side-by-sides look better, run better or go faster. Sound like you so far?
In the world of UTV modifications, the rabbit hole is deeper than any of us care to admit. But what kind of modifications give us the most bang for buck? Certainly aesthetic mods wouldn't be in that bucket, as much as we'd like them to. No, when we think of bang-for-the-buck upgrades, performance is usually the thought that comes to mind.
So, today let's talk about some of the top performance modifications and upgrades you can make to your Kawasaki Teryx's suspension.
Kawasaki Teryx Shocks and Springs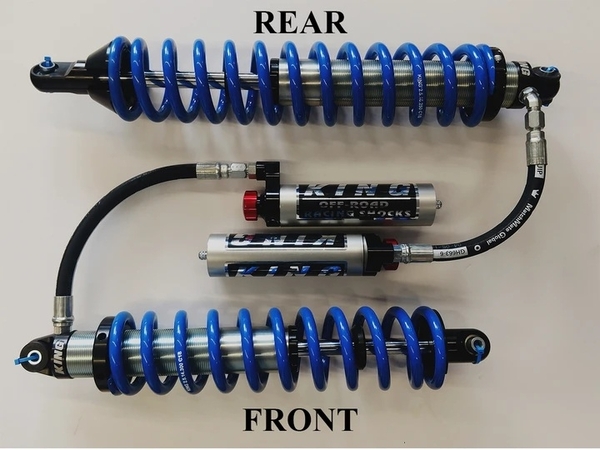 The stock Kawasaki Teryx shocks and springs, as with any stock suspension part, can leave much to be desired. Especially after being abused throughout a year or two of gnarly trails and rough jump landings. Replacing the stock units with upgraded, heavier-duty models will not only reduce wear on other parts of your UTV, but it can greatly increase the ride comfort over bumpy terrain.
For ultimate Kawasaki Teryx suspension improvements, a full upgrade will be in order. Enter the Kawasaki Teryx Gen II/T4 Long Travel Moab Edition Suspension Kit by HCR Racing. A kit like this has everything you need for an extreme upgrade to the UTV's suspension, including a set of HCR Spec shocks with double the travel of the factory units.
But what else could a kit like this possibly have, besides shocks, that are superior over stock?
A lot, actually!
Long Travel Kawasaki Teryx Axles
Long travel axles provide an extended width to the side-by-side, creating better stability and allowing for larger/wider tires to be added. Kawasaki Teryx Long travel axles can be purchased separately of course, but having them included in this kit takes the guesswork out of the process.
High Clearance Kawasaki Teryx A-Arms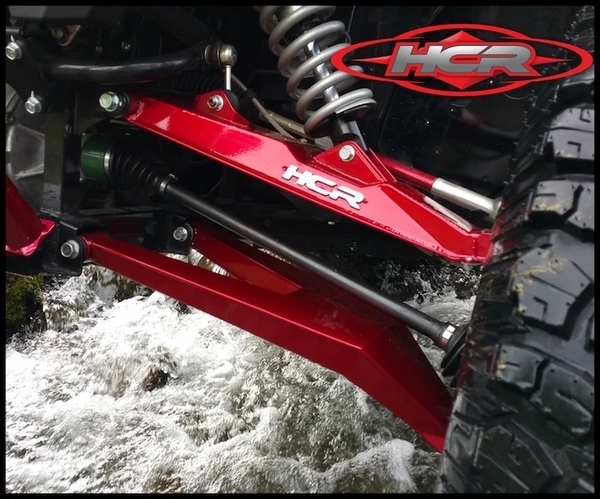 Kits like the ones why HCR Racing also come with replacement Kawasaki Teryx A-Arms. These, however, are a high-clearance variation that gives the UTV even more ground clearance for protection from rocks, logs and other debris you may be driving on, over, or through. The stock a-arms would need to be replaced regardless when you add long travel suspension, so it is perfect that these come with the set of 8 (two per wheel).
Kawasaki Teryx Tie-Rod Extensions
All of these modifications will require a few extra parts to be added in order to make everything work. The kit in question comes with everything you need, including Kawasaki Teryx tie-rod extensions to ensure a proper fit, and lengthened brake lines as well as brake line mounting hardware (because brakes are obviously a good thing to have, right?).
Now, with everything that we have covered being available separately, or as a kit, there is one more suspension performance mod we'd like to make sure you're aware of.
Kawasaki Teryx Portal Gear Lifts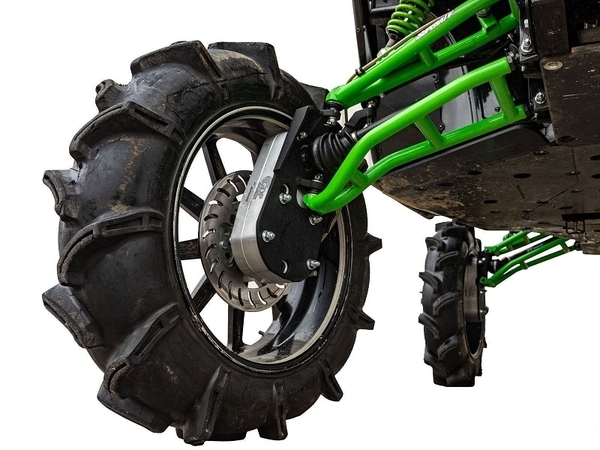 Although many may not know what a portal gear lift is, they're actually a very effective mod. A Kawasaki Teryx portal gear lift attaches at the axle, and does a few amazing things for the UTV:
Increase ride height
Increase total UTV width
Allow for larger, wider tires to be added
Compensate for torque lost by adding larger Kawasaki Teryx tires
Thanks to the special gear ratios within the enclosure of portal gear lifts, the torque lost by adding larger, wider, and heavier tires and wheels is able to be offset. This means you still get that happy feeling when flooring it with bigger tires, and that's all that matters in the end, right?
Add a few, or all of these Kawasaki Teryx suspension modifications to your beloved side-by-side, and take it from beast to monster in no time!