​Upgrading Kawasaki Mule And Teryx Parts: Want's Vs. Needs
Sep 15, 2022
While T-rex-shaped shifter handles and custom body wraps are definitely cool, they're by no means necessary. And although the stock Kawasaki Mule, Kawasaki Teryx, and Kawasaki Teryx KRX are enough for some, there are a few must-have accessories that you might want depending on how you ride, where you ride, and why you ride. Some riders require nothing more than their UTV's title to get rockin', while others are more high maintenance, and won't beat the street without gas money, lunch, beer on ice, and some good wilderness to ride. If you've got the cheddar to buy anything you desire for your side-by-side, you probably don't need to triage your part upgrades and aftermarket purchases. But for those who can't afford it all, it's important to distinguish between accessories that you want, and accessories that you need!
Those who own a Kawasaki Teryx, a Kawasaki Mule, or a Kawasaki Teryx KRX have a great machine no doubt… but some are better optimized than others for things like sand, mud, and water in their factory configuration. To figure out the upgrades that you simply cannot live without, you really need to get some miles on your rig. What bothers some people might not bother you, or perhaps there's something you can't stand that others don't mind at all. The weather is also a factor, as is the activity you're using your machine to conduct. But whatever the case may be for you, here are the must-have aftermarket accessories for the Kawasaki Mule, Teryx, and Teryx KRX 1000!
Must-Have Kawasaki UTV Parts For Mud & Water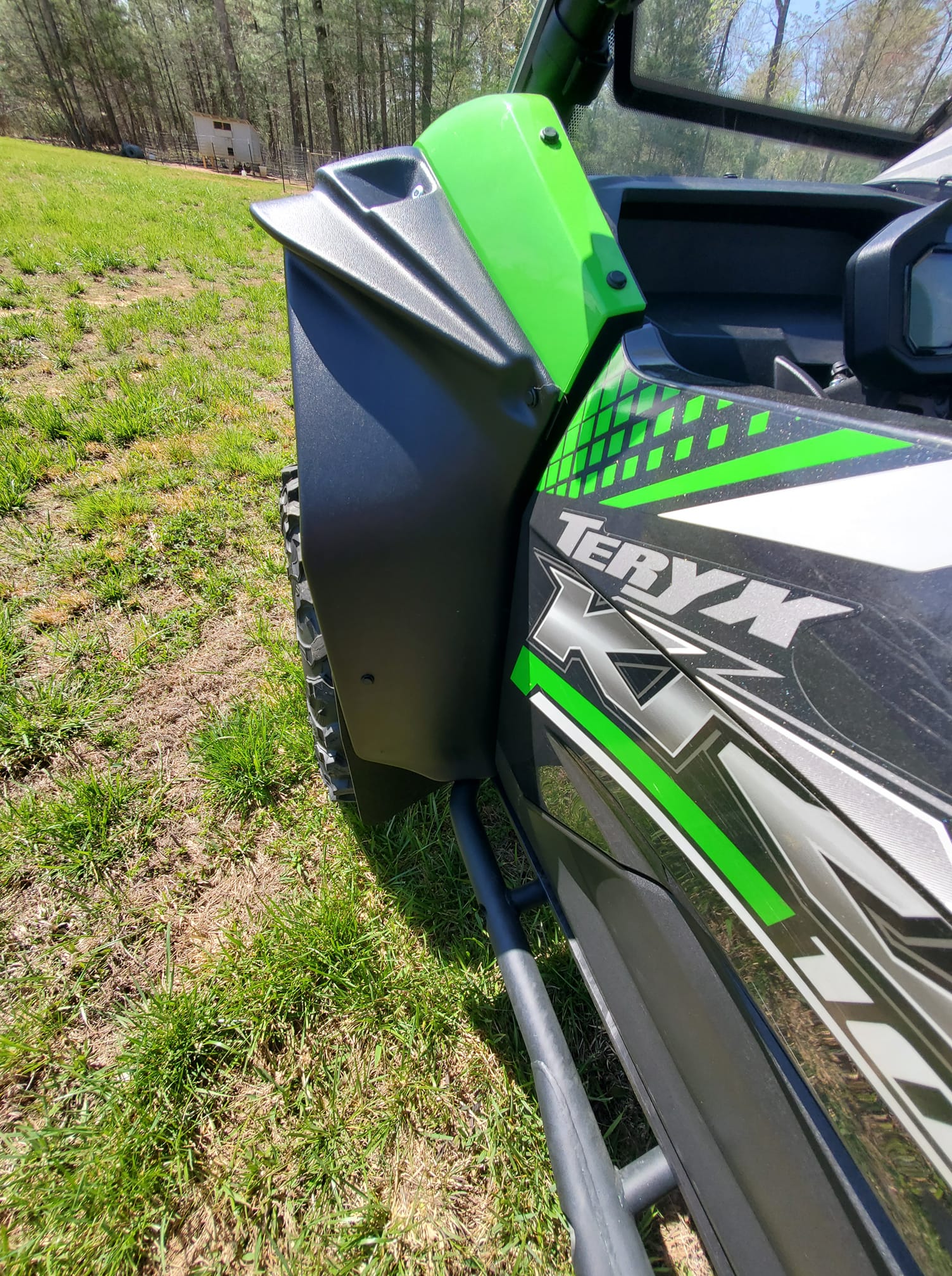 No matter how bright, how loud, or how high-tech they are, accessories like light bars, sound systems, and communication kits will never get your rig unstuck after you become bogged down in the mire. Unless you've got a buddy in a separate vehicle to lend a hand with a tow rope when your bike is bumper-deep in mud, you're gonna need a recovery kit. Things like traction boards are great in sandy, icy, and snowy conditions, but, when you're swimming in the deep end by your lonesome, nothing shy of a side-by-side winch setup will do.
Small-sized 2,500 Lb winches can work for casual trail riding, as they can be coupled with snatch blocks for increased pulling power. Even with a snatch block, though, hardcore mudders will probably be better off by getting a 4,500 Lb winch, a 5,000 Lb winch, or even a 6,000 Lb winch!
If the ground is often muddy where you ride, chances are that sky is often rainy where you ride. And unless you drive super slow or are never out and about for long periods of time, a front windshield will prove highly beneficial. And regardless of the speed or duration of your rides, without a roof, you'll get soaked to the bone when it starts to rain! But not only are roofs and windshields great for rainy days, they're also amazing on those winter days when the wind is howling and snow is falling!
Fender flares are also important for mud riding no matter which Kawasaki UTV you own. And unless you want to install a full cab enclosure, you're almost guaranteed to get a lap full of mud if you ride without fenders. And if fenders alone don't cut it, you can get mud flaps and extended fender flares for even more coverage!
Must-Have Kawasaki UTV Parts For Trail Riding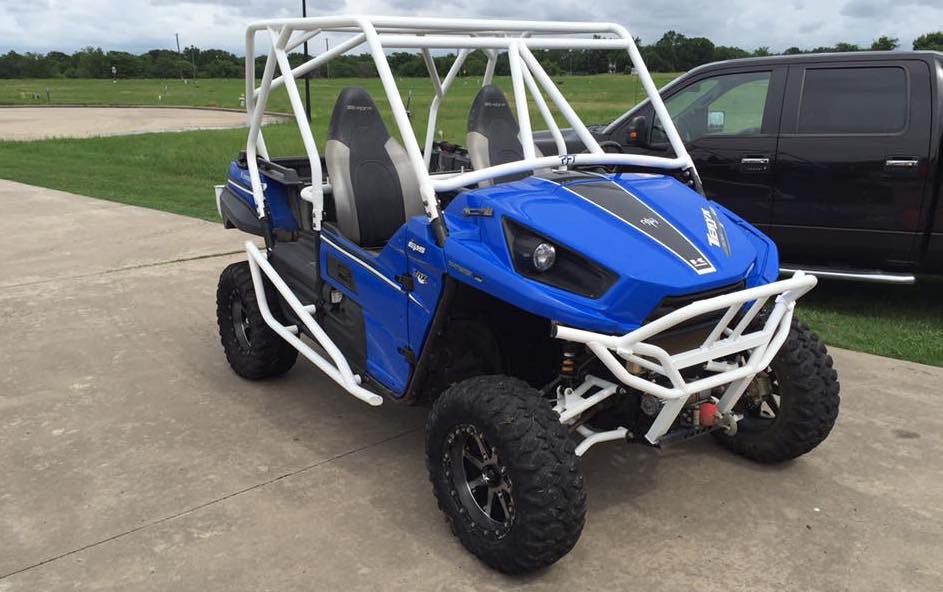 Depending on whether they own a Teryx, a Mule, or a KRX, mild trail riders could be fine with the stock configuration of their vehicle. But those who frequently hit big rocks and put their skid plates to the test over rutted-out terrain often get tired of undercarriage damage and upgrade their UTVs with a Kawasaki Teryx, Mule, or KRX lift kit with taller tires for greater ground clearance.
Whether you're riding wooded trails with stumps and tree roots or craggy trails with jagged rocks and boulders, it's smart to add aftermarket skid plates to your setup before it gets banged up, not after. And if you don't have a GPS unit, off-road map apps such as Gaia or OnX are important to avoid becoming lost. Attach them with a Kawasaki UTV phone mount and you'll be off to the races!
Even folks who choose the mellowest lines possible and always eschew from imbibing "trail sodas" should have a front and rear bumper at the very least – and tree kickers if you're particularly reckless. After all, a cheap bumper is less expensive than a headlight or tail light replacement, so why take the risk?
Must-Have Kawasaki UTV Parts For Dusty Environments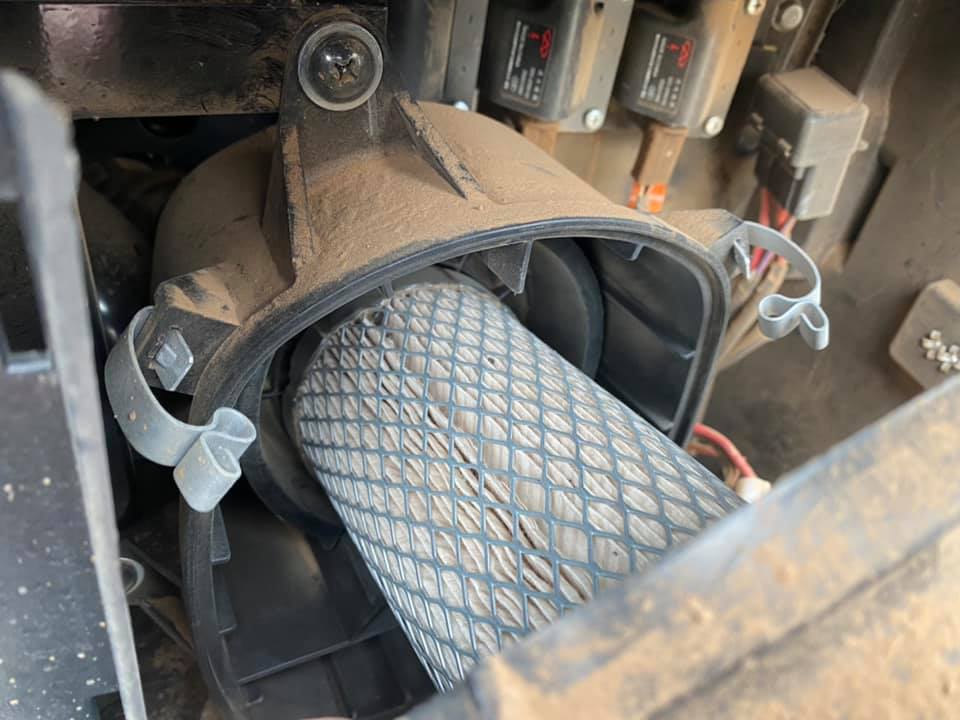 For dusty environments, it makes sense to have a windshield. But those who install front windshields often get dust infiltrating from the rear. And once you add a rear windscreen, the resulting vacuum effect will start to suck dusty air in from the sides. Particle separators and / or pre-filters are must-haves in the dust, and if you don't have a full cab enclosure, air pumper systems are far better than goggles and face masks!
Must-Have Kawasaki UTV Accessories For Winter Riding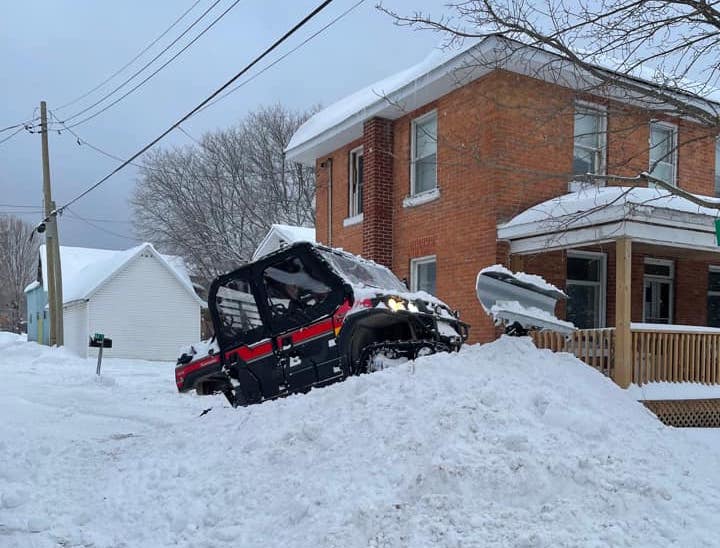 Cab
Heaters aren't necessarily must-have items, but windshield defrosters might be so that you can see where you're going. Without a cab enclosure, though, your passengers in the rear might still get a little chilly, even if you're running your UTV heater at full blast. A large number of winter riders use their machines to plow snow, which makes snow plows must-have accessories. And where deep powder is concerned, tracks might be necessary – but if you can get by with tire chains, these are far cheaper that snow tracks!
Must-Have UTV Riding Gear, Tools, And Supplies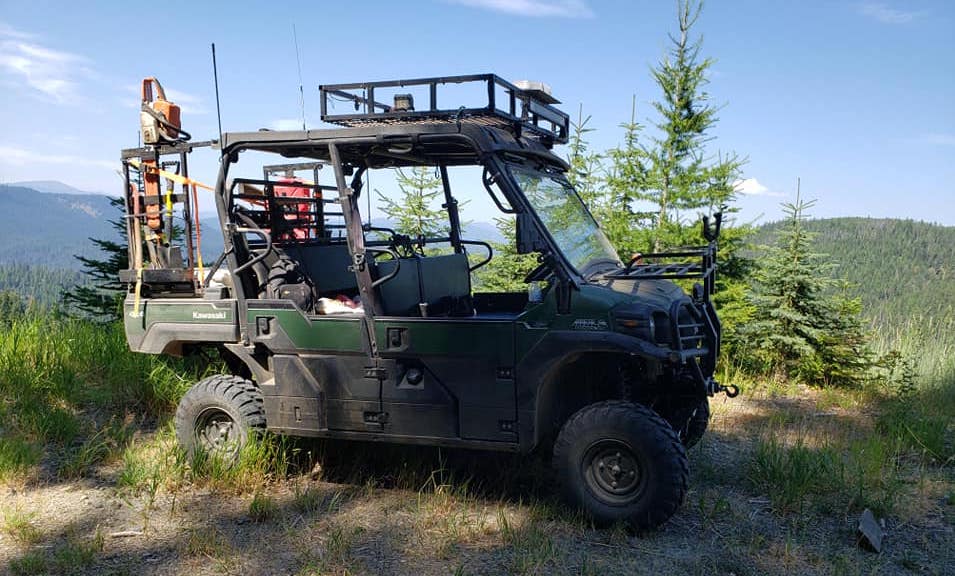 Some riders bring beer, skeeter spray and tow ropes to help their Ranger buddies out on the trail, while others never leave the garage without a spare drive belt as well as all the tools required to remove the cover and get it changed. First aid kits are essential for fixing yourself, and to fix the buggy, riders often carry pliers, Gorilla / Duct Tape, and 10mm / 12mm / 14mm wrenches. Air compressors and flat tire kits that include tire plugs are smart to have in your bike at all times, but they're a bit superfluous if you've already got a spare tire and rim.
Must-Do Kawasaki Teryx Modifications
One modification that many Teryx riders suggest is the fuel breather mod / gas line fix. With this, you can upgrade the roll-over valve for the gas line vent behind the seat to prevent the vapor lock that is common from the fuel tank acting like a heat sink that absorbs heat from the coolant lines.
Staying On Budget
Focusing on the essentials will help to keep you from going bankrupt -- or keep you out of the doghouse at the very least -- but when buying those must-have Kawasaki side-by-side accessories, you can also save money in the long run by betting higher-value products that last. After all, buying a single product that's 20% more expensive than another option is still cheaper than having to buy the same product twice because you opted for a cheap and inferior alternative.