​Aftermarket Kawasaki UTV Clutching: The Best Clutches And Clutch Kits For The Mule, Teryx, And KRX
Nov 30, 2022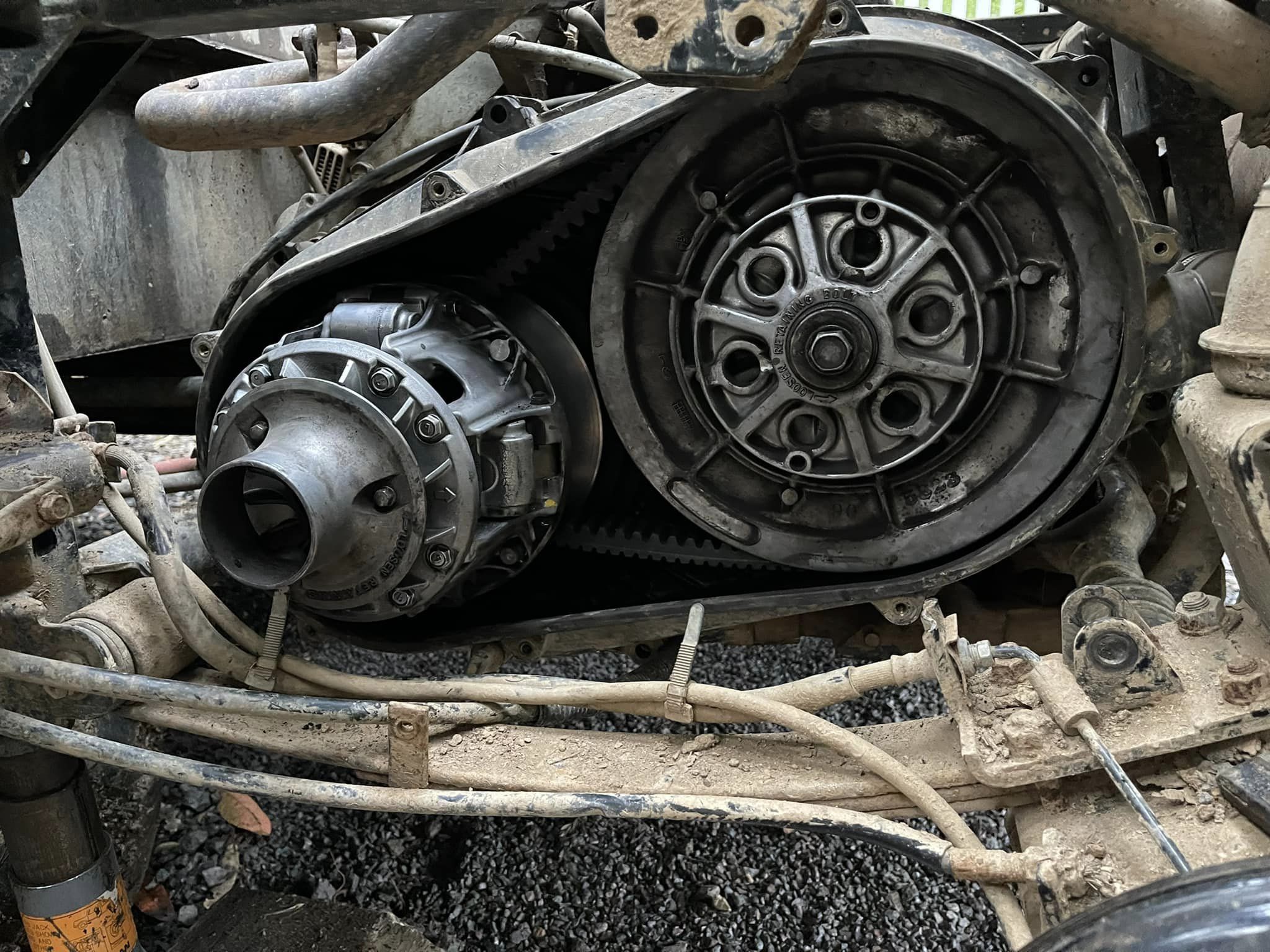 Be it adjustable clutch weights for your Kawasaki Teryx KRX 1000, or an EPI clutch kit for your Kawasaki Mule 3010, there are many aftermarket modifications that riders can make to the clutching system in their Kawasaki side-by-sides. Many owners opt to augment their clutches so that they performs better with larger tires and rims installed. Other riders upgrade and tune their clutches to achieve faster-than-stock top speeds. But regardless of whether you're contemplating a Kawasaki Teryx clutch kit so that your belt doesn't slip when you're bound up in boulders, or the removal of your Kawasaki KRX clutch spring for lower RPMs and a quieter ride, here is the low-down on aftermarket clutches, clutch parts, and clutch kits for Kawasaki UTVs!
Kawasaki Teryx KRX 1000 Clutches, Clutch Parts, And Clutch Kits
The KRX is known for being a high-speed machine. But it can get a little sluggish if you slap some 35" tires on it. So if you're wondering what's the best clutch kit and tuner to put on your Kawasaki Teryx KRX 1000 to wake it up, there are several solid options to choose from!
While aftermarket Kawasaki Teryx KRX clutch weights and clutch tunes are great for particular types of riding, nothing but a clutch mod will give you your bottom-end torque back after adding bigger tires. The Resurfacing Mods by JBS are good, but they require you to remove your clutches and ship them off to JBS to get the work done. Similarly, with the JBS 15% Reduction Mods, you still have to send off your clutches to have the sheaves machined down. With the 15% bottom-end reduction, however, you'll be more capable when crawling and carrying heavy loads, and you'll only lose about 1% off the top end.
If you don't want to remove and send your clutches out to have work done on them, you can get some pretty amazing results with nothing more than aftermarket clutch weights, a new belt, and a tune. Right Coast Off-Road (RCOR) and Aftermarket Assassins (AA) both make quality clutch weights for the KRX that perform well and provide way more wear-resistants than the stock clutch weights. Riders like these aftermarket KRX clutch weights because you can adjust them for better performance on tight trails, sand dunes, mountains, etc. But one caveat with the AA clutch weights is that you cannot adjust them while they're still in the clutch.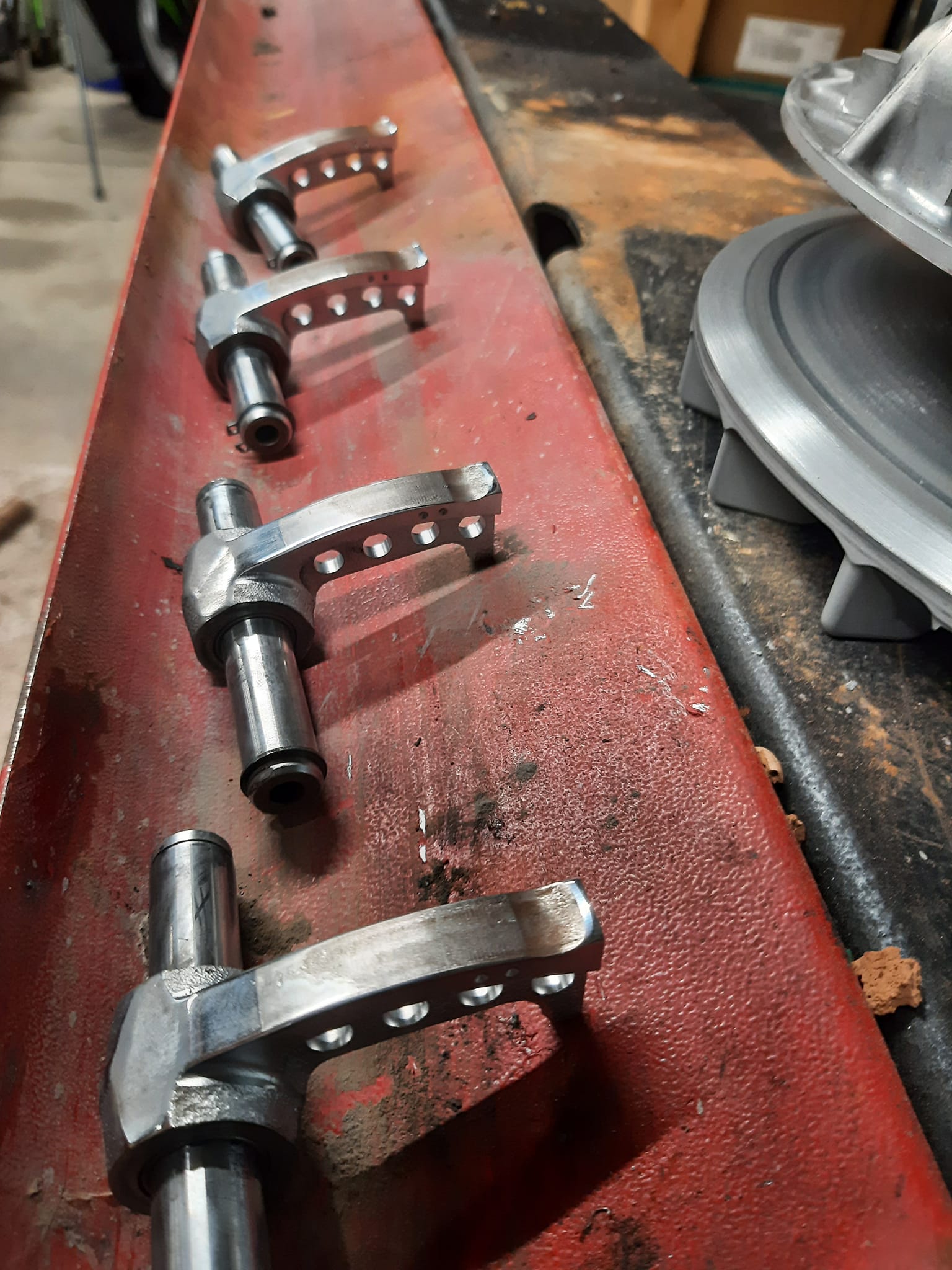 Even if your stock clutch weights are perfectly suitable, we still advise upgrading them as soon as you can to avoid compromising the rollers in your primary clutch. If you do a lot of road riding, then AA clutch weights are probably your best bet. But if 90% or more of your riding is done at speeds under 20 MPH, you'll do well with some RCOR weights – especially when trying to bump up and over obstacles. And to fix any lags in throttle response, you'll also want a clutch tuner in addition to clutch weights.
There are several tuners out there that'll improve your vehicle's launch, its pull through the mid range, and its throttle response. If you went with Aftermarket Assassins clutch weights, you're sure to be pleased with their Stage 1 Lock And Load tuner. Alternatively, the Dynojet Power Vision 3 ECU Tuner by SuperATV, or the VFORCE Level 2 Full Reverse Tune are also good options.
Although you'll never get those seat-of-the-pants feelings or crazy-high top speeds with a KRX like you can with an RZR Turbo S, you can definitely improve the low- and mid-range performance of your KRX with some clutch work – be it AA weights or a Dalton clutch kit with a Badass belt.
Kawasaki Teryx Clutches, Clutch Parts, And Clutch Kits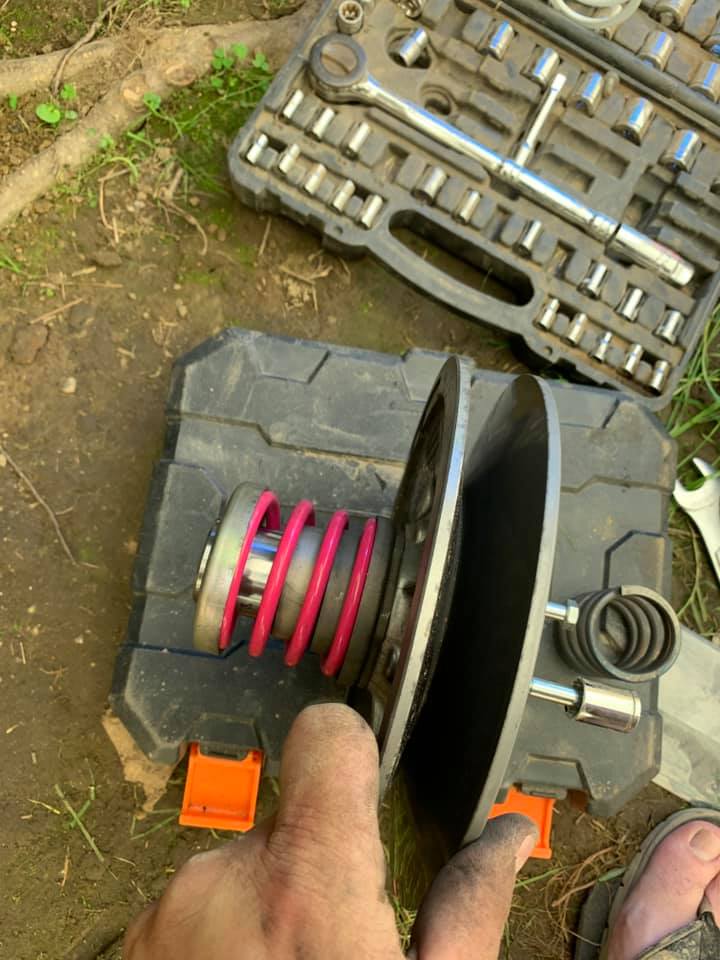 Many of the aftermarket clutch upgrades that we just mentioned for the KRX are also available for the Kawasaki Teryx, the Teryx LE, and the Teryx4. You can send your Teryx 800 / 750 clutches to JBS and have them dial everything in, or you can go with a Dalton Performance clutch kit. Alternatively, the EPI economy clutch spring kit is another solid option that is simple, cheap, and easy to install.
EPI's clutch kit for the Kawasaki Teryx consists of a primary spring and two secondary springs – the white one being for stock tires, and the pink one being for larger aftermarket tires. With EPI clutch springs, you can expect quicker accelerations, more effective use of power to the ground, and better performance in low gear without the motor over-revving.
Other aftermarket clutch options for the Kawasaki Teryx include VFJ and FTGU. The latter is great for trails and rock crawling, while the former is one of the best for putting max power directly to the wheels. But no matter what you're after, be it better acceleration, more top end, or cooler clutch temps, you can get it all with the right aftermarket Kawasaki Teryx clutch products!
Kawasaki Mule Clutches, Clutch Parts, And Clutch Kits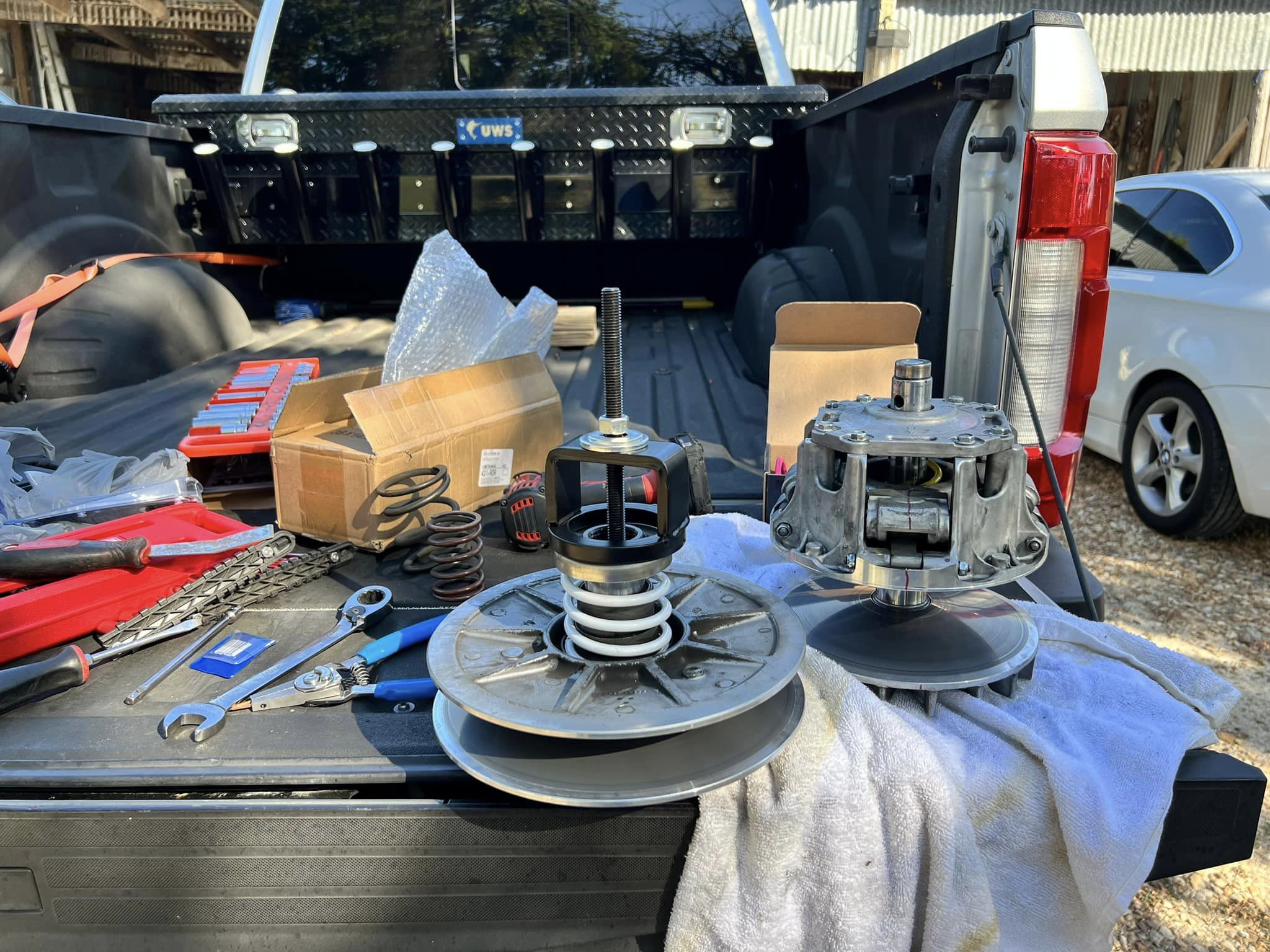 Although the Kawasaki Mule has been around for decades, there aren't a whole lot of aftermarket clutch kits available for them. The most popular clutch mod for the Kawasaki Mule is the simple spring swap from EPI that we mentioned earlier. These clutch springs will help smooth out the acceleration and provide a bit more torque on the bottom end. The pink spring in the EPI kit is for bigger tires, more grunt when climbing, better pulling, and high-elevation riding. The white spring in the EPI kit is an Eco spring that lowers RPMs, shifts out faster, and works great for road riders who prefer fuel economy over acceleration.
To fix belt deflection and clutch knocking in your Mule, you might have to remove one or more of the clutch shims inside your secondary pulley – especially if your belt is too deep inside the driven sheaves. While everything is mounted, take a tape measure and a straightedge to measure the deflection of the belt. If there is too much, you'll need to pull the secondary off, take it apart, and remove one of the shims between the two halves. To do this, you'll first need to remove the clutch spring. Then, you have to push the helix pins through to allow the two sheaves to separate. Once they're apart, you'll notice the shims inside. You can experiment with these to see what works best for you and your setup.
While your Kawasaki Mule clutch is opened up, it's also a good idea to clean and dry the pulleys to ensure that they aren't glazed over. A Scotch Brite pad and some alcohol works well for polishing the sheaves, and make sure to re-grease as needed before reassembling.
Kawasaki UTV Clutch Tools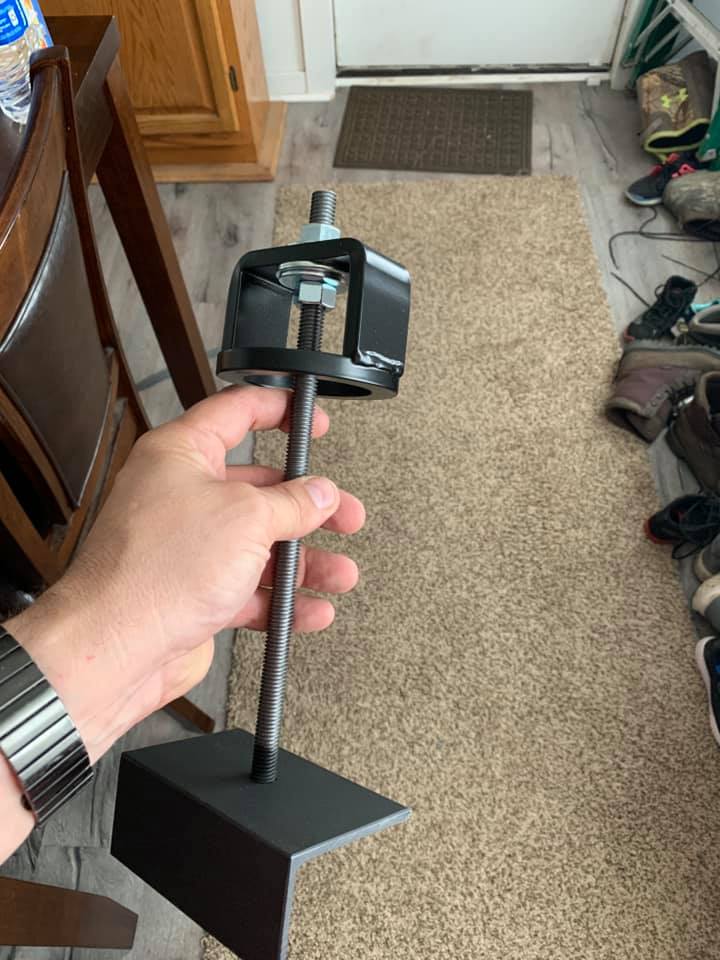 No matter what kind of work you're doing on your clutch, using the right clutch tools will make everything a whole lot easier. Clutch spring tools / compression tools will help you push your replacement clutch springs together and prevent them folding over. There are also clutch removal tools to help you get the clutch out, and tools to give you extra room so that the c-clip is easier to install.
Final Thoughts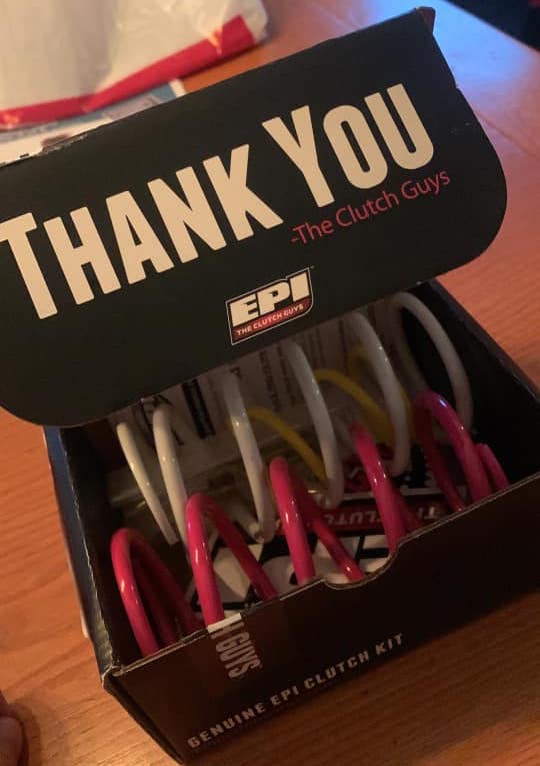 A stock Mule, Teryx, or KRX may be sufficient for your needs. But if you want better performance with larger tires, the ability to handle heavy loads when hunting, or an instantaneous response when you push the accelerator, aftermarket clutching products are the way to go! So rip it up on steep hills with big tires and have plenty of power at the ready, or pull your buddy out of a deep mud hole in reverse with no limiters while throwing rooster tails from each of your four tires. Whatever your off-road desires entail, we can help you reach them with the aftermarket Kawasaki Mule clutches, Kawasaki Teryx clutches, and Kawasaki KRX clutches from Everything Kawasaki Offroad!