The Top Stereos, Speakers, And Kawasaki UTV Sound Systems
Nov 30, 2021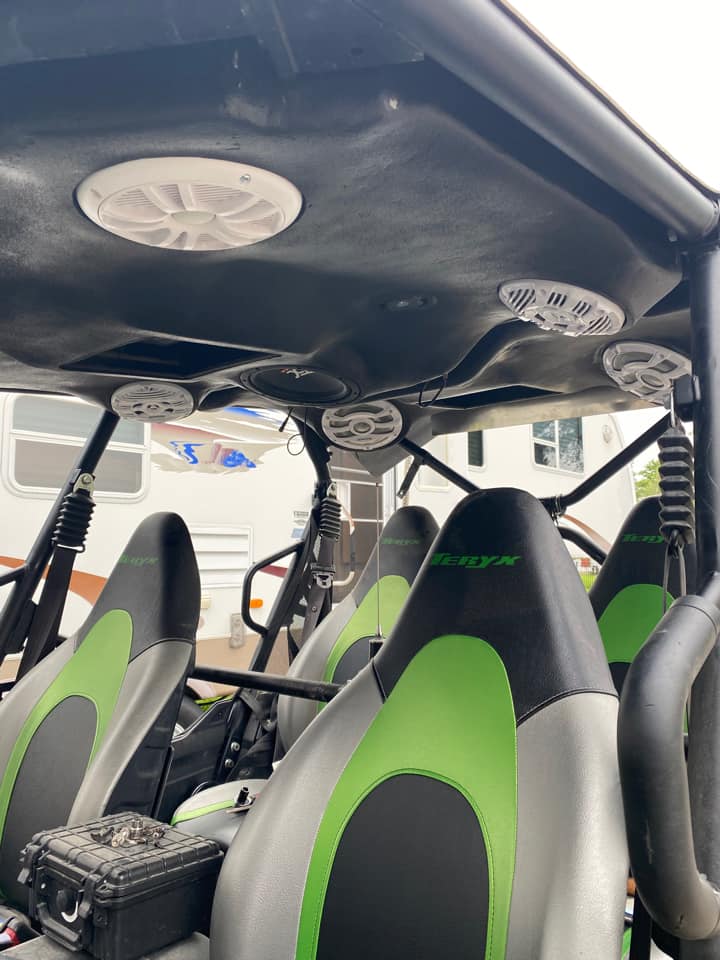 Some riders like to stop and smell the roses, while others go balls to the wall whenever they're in the driver's seat. Similarly, a select group of side-by-side owners prefer listening to the rumble of their machine, while others like to titulate their eardrums with the sound of music. If you're in the latter camp, you're in luck, because there's no shortage of audio equipment for the Kawasaki Teryx, Mule, and KRX. Some UTV stereo setups -- such as audio roofs -- are machine specific, but most sound systems, speakers, and off-road audio accessories are universal, and can thus be used in any vehicle. So regardless of whether you favor the classics, or you're up to date on all the newest releases, here are the best stereos, speakers, and sound systems for the Kawasaki UTV lineup!
Kawasaki Side-By-Side Sound Bars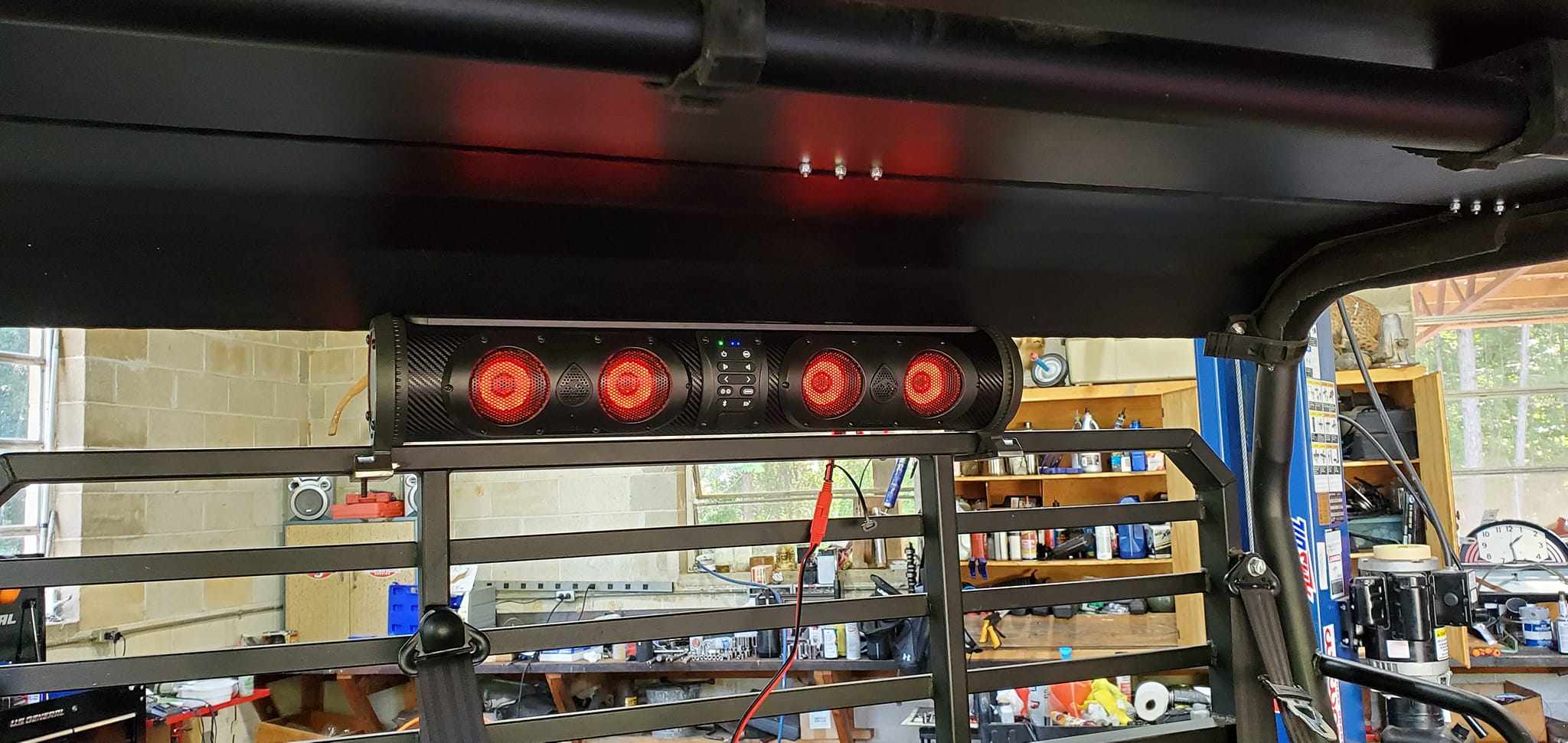 If you aren't up to the task of installing two 8" subs, four 5.25" speakers, an audio amplifier, as well as the head units, speaker pods, and sub boxes that go along with them, the easiest way to produce high-quality audio while riding is through the use of a sound bar.
Most UTV sound bar kits for the Kawasaki Mule and Teryx come with the appropriate roll cage mounts, which makes them incredibly easy to attach to either the front roll bar or rear roll bar. And despite their size, sound bars pack a serious punch. The 46" Amplified Overhead Audio System by Boss, for example, includes all the bells and whistles that you'd expect in a stereo setup, only it's all loaded onto a sleek and streamlined platform. The amplified sound bar by Boss is decked out with an 8" cone woofer, two pairs of 6.5" high-output speakers, and a 1000-watt class D amplifier. Plus, because the sound bar is compatible with both aux cables and Bluetooth, you can connect anything from a smartphone or MP3 player to a tablet or GPS!
Aside from Boss, companies like Ecoxgear, Wet Sounds, SuperATV, and MTX Audio also make high-quality sound bars for the Kawasaki Teryx, Mule, and KRX. Most UTV sound bars are plug-and-play, requiring only a few clamps for mounting and a few wires for power. But if that's still too much work for you, portable battery-powered sound bars are also a viable option!
Kawasaki Side-By-Side Speakers & Audio Systems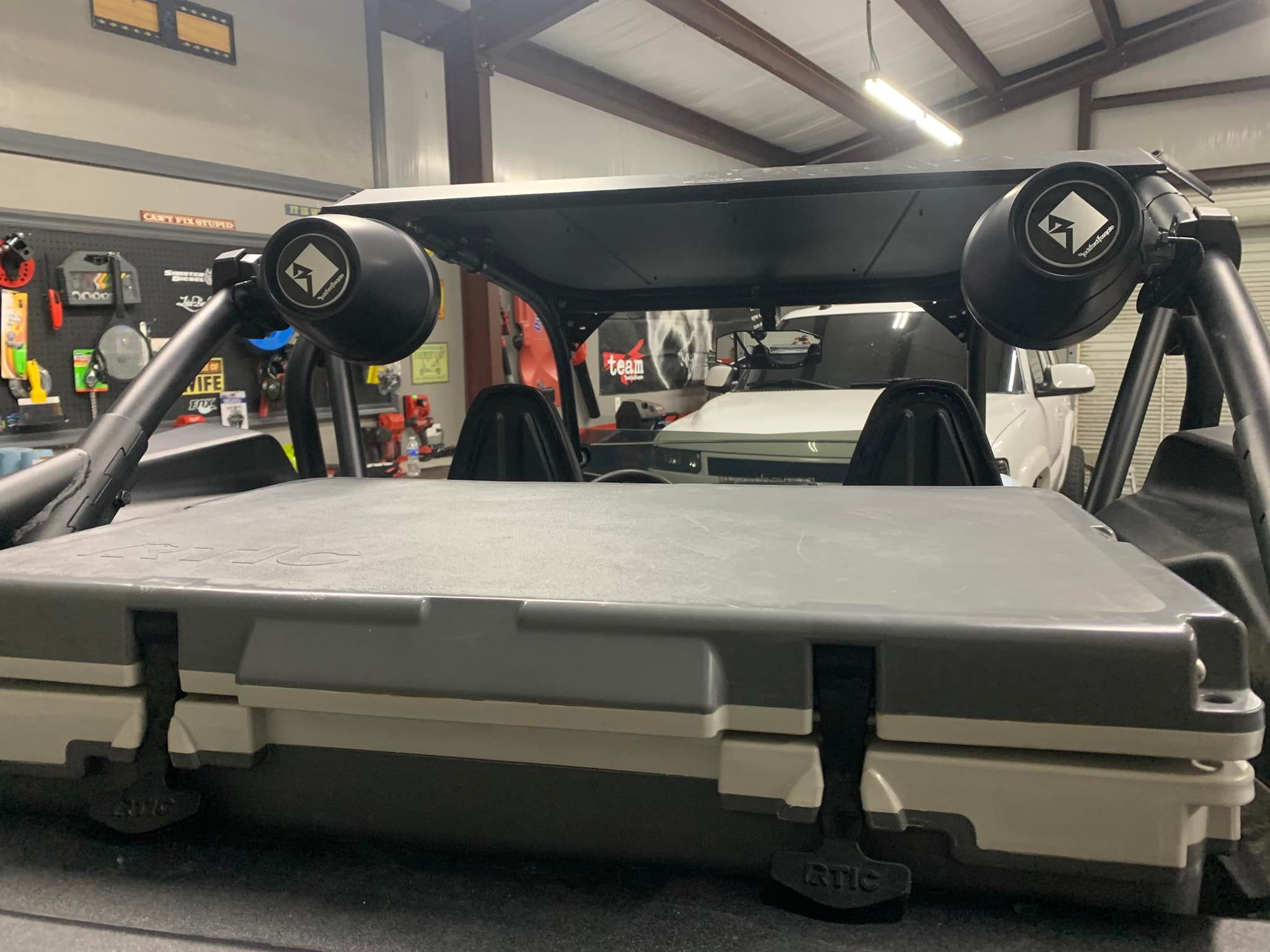 Complete Kawasaki Teryx and Kawasaki Mule audio systems can be procured from firms such as MTX Audio and Rockford Fosgate. Alternatively, you can also mix and match audio components from various brands. Cage-mounted speakers and wake towers are popular, but you can also find audio systems with in-dash speakers, in-door speakers, or overhead speakers.
Although they're expensive, the Kawasaki Mule and Teryx audio roofs by Pro Box and AudioFormz are guaranteed to please. But with overhead sound systems like the ones by SSV Works, you can get similar performance for a fraction of the price. At the end of the day, it really boils down to your budget and your audio preferences. Marine-grade tower speakers are sure to bump, but they're a bit pricey and take up more space than other speaker options. And although amplified sound bars can generate substantial amounts of bass, they'll never compare to a system with large subwoofers, as the former lacks enough surface area to produce truly loud bass notes.
Kawasaki Side-By-Side Personal Audio Solutions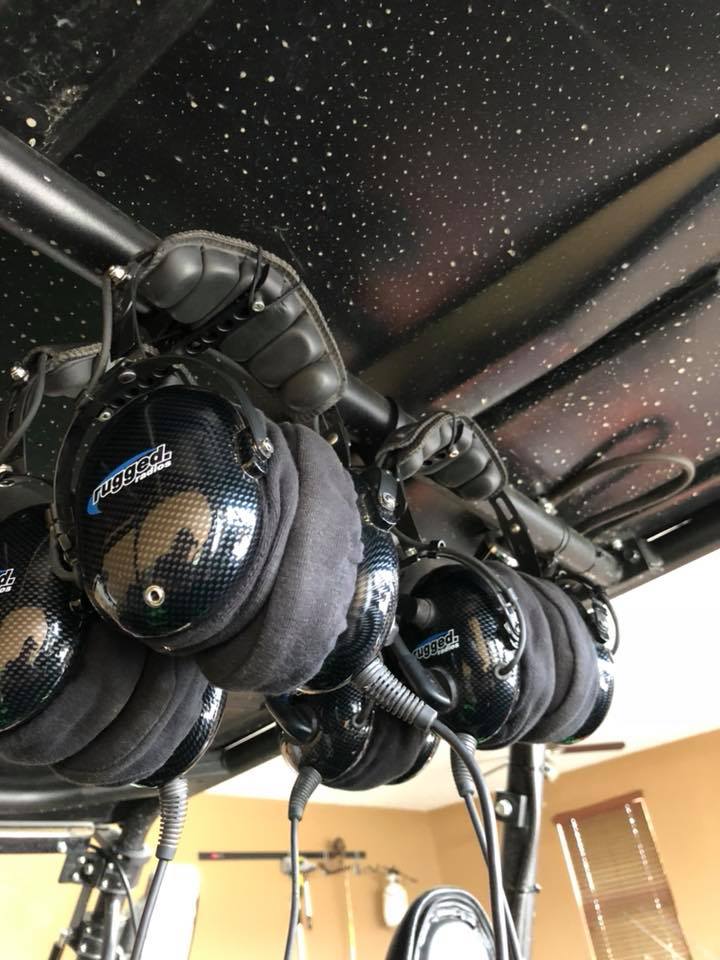 Instead of investing in expensive off-road sound systems with wake towers, tweeters, and subs, a certain segment of riders opt to use headsets, earbuds, and helmet speakers. While these options aren't the best for parties, they'll work wonders in conjunction with communication accessories like two-way radios and intercoms.
Communication systems like the ones by Rugged Radios can play music when you're cruising, then automatically lower the volume using voice-detection mics when someone has something to say. Best of all, many headsets and helmet speakers utilize noise-canceling technology to counteract the sound of your exhaust and engine without putting your hearing at risk!
Closing Comments On Kawasaki Side-By-Side Stereos, Speakers, And Sound Systems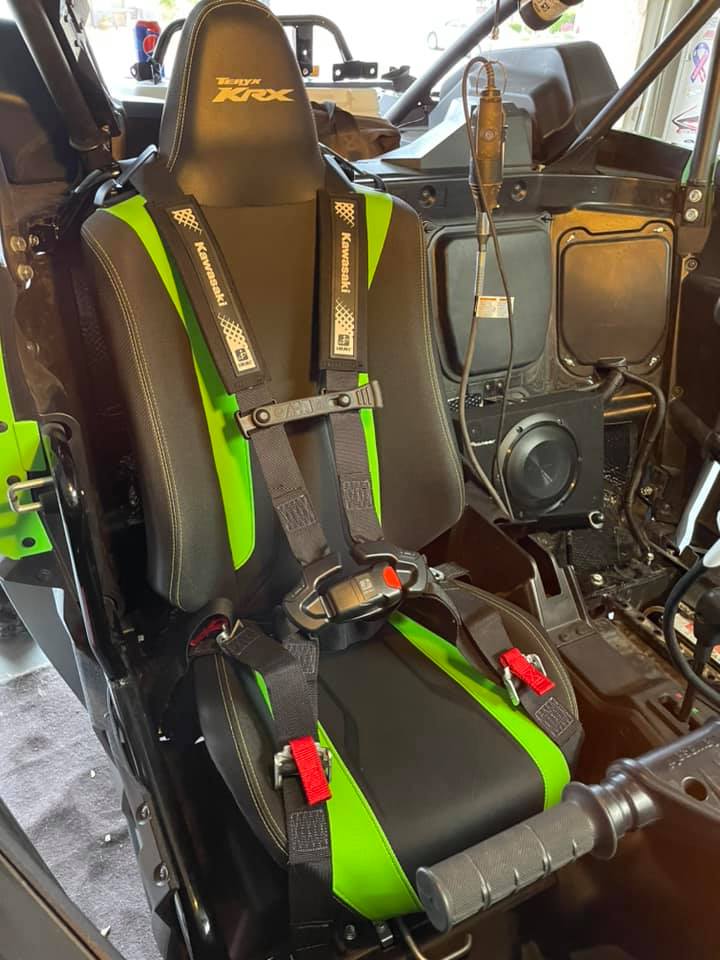 They sky's the limit when it comes to audio systems for the Kawasaki Teryx, Mule, and KRX. Aside from money, there's nothing stopping you from getting a full-blown sound system with LED lights, surround-sound functionality, and an LCD multimedia display. But just because an audio setup is inexpensive, doesn't necessarily mean that it's ineffective. And whatever your needs entail, there's an appropriate solution available at Everything Kawasaki Offroad!