​What's New With The 2022 Kawasaki UTV Lineup?
Aug 30, 2021
Kawasaki is an innovative firm in more ways than one, and it takes but a single glance at the 2022 Kawasaki Teryx KRX, the 2022 Kawasaki Teryx, or the 2022 Kawasaki Mule to see that the firm makes beautiful machines that are functional, reliable, and versatile. But while there are drastic differences between the 2022 Kawasaki UTV lineup and, say, that of 2012, it's a running joke within the Kawasaki Mule community that "all new" to Kawasaki means unchanged to experienced riders. The counterargument to this is that if it ain't broke, why fix it? Yet, there are several issues -- such as noise levels and heat to name just a few -- that Teryx, Mule, and KRX owners would like Kawasaki to address. Nevertheless, Kawasaki did introduce a few minor changes to their 2022 side-by-side lineup, as well as release a couple new vehicle editions. So without further ado, here is the lowdown on the 2022 Kawasaki UTV lineup!
The 2022 Kawasaki Mule Lineup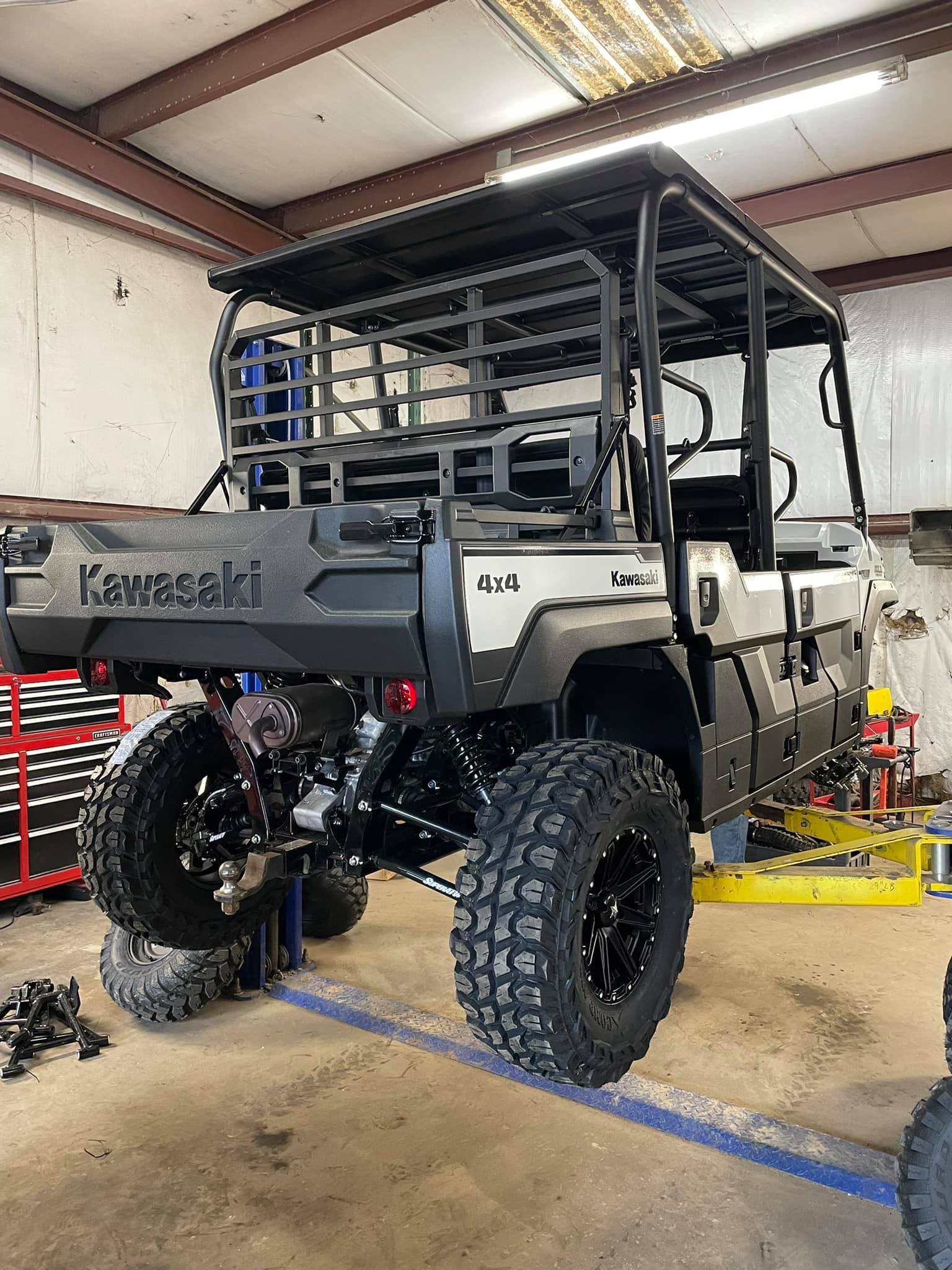 Some riders were hoping for a Kawasaki Mule Pro 1000 to be released in 2022, but the closest thing they'll get is a 2022 Mule Pro DXT-1000 Diesel. Other riders had their fingers crossed for more cup holders, better in-cab heat shielding, and factory grab handles on both sides in the front and back. Instead, the same platform was again used for the 2022 Kawasaki Mule lineup, making it unchanged and nearly unavailable.
What is new, however, is the Kawasaki Mule Ranch Edition Platinum. But even this comes with a cheap metal bumper and the same old roof as previous Mule editions; because after all, don't we all just love the sound of plastic flapping around and the feeling of dripping water when it's raining? For the extra price of the 2022 Platinum Mule edition, you might be better off getting an EPS model and decking it out with aftermarket accessories from firms like Ranch Armor, SuperATV, and Rugged Offroad!
The good news about Kawasaki's 2022 Mule lineup is that there's no compelling reason for you to upgrade from your 2021, 2020, or even 2019 Kawasaki Mule! Many riders are instead fixing up their existing rigs with things like Tough Country front bumpers, Fortress tip-out windshields, SuperATV Blackout 4,500 Lb winches, and ProBox tops. And on the performance side of things, even a vehicle like the 2022 Mule Pro FXT can still be upgraded with accessories along the lines of Elka State 2 shocks, 14" M33 Clutch wheels, 30x10 Comp ATR tires, and SuperATV front / rear arms. Throw on some EPI clutch springs while you're at it and you won't lose anything of the top or bottom after adding bigger tires / rims!
The 2022 Kawasaki Teryx Lineup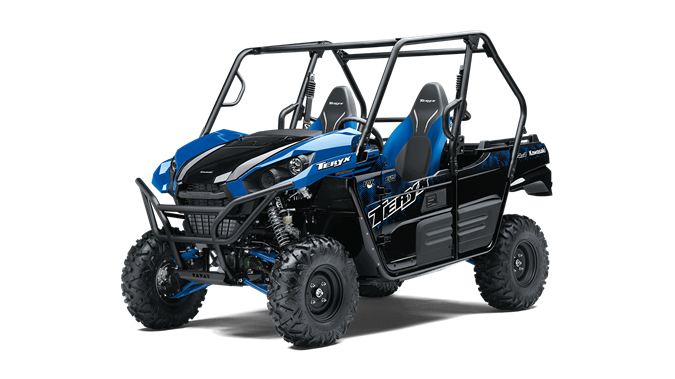 Back in 2021, Kawasaki upgraded the a-arm configuration in the Teryx to achieve wider tracking and a longer wheelbase for added balance and stability. On top of this, they also went with Fox's 2.0 low-speed compression shocks that give the suspension system more travel and greater adjustability.
And while vehicles like the 2022 Kawasaki Teryx4 S LE are also built with a wide tread width and long-travel suspension, the major aspects of the Teryx platform have undergone few, if any, significant changes in 2022. The 2022 Kawasaki Teryx comes with Maxxis Bighorn tires and a steel tube, double-x reinforced, frame... but so too did the 2021 Teryx. And although the 2-seater 2022 Teryx comes with a tilting cargo bed, the 2021 Teryx did as well.
Instead of the Vibrant Blue color option, the 2022 Kawasaki Teryx and Teryx4 now come in Metallic Blue / Metallic Onyx Black. And for the 2-seater Teryx, the 2022 Kawasaki UTV lineup now includes a base model and an S LE model. Further changes Kawasaki made to the 2022 Teryx models include new wheels, seats, and steering wheels, as well as lower-decibel engine noise emissions and reduced in-cab heat.
When comparing the new 2022 Teryx S LE to other Teryx editions, the former has arched a-arms and bigger front shocks. But other than that, the aforementioned wheel, seat, and color changes are all that differentiates the 2022 Teryx vehicles from their older counterparts.
The 2022 Kawasaki Teryx KRX 1000 Lineup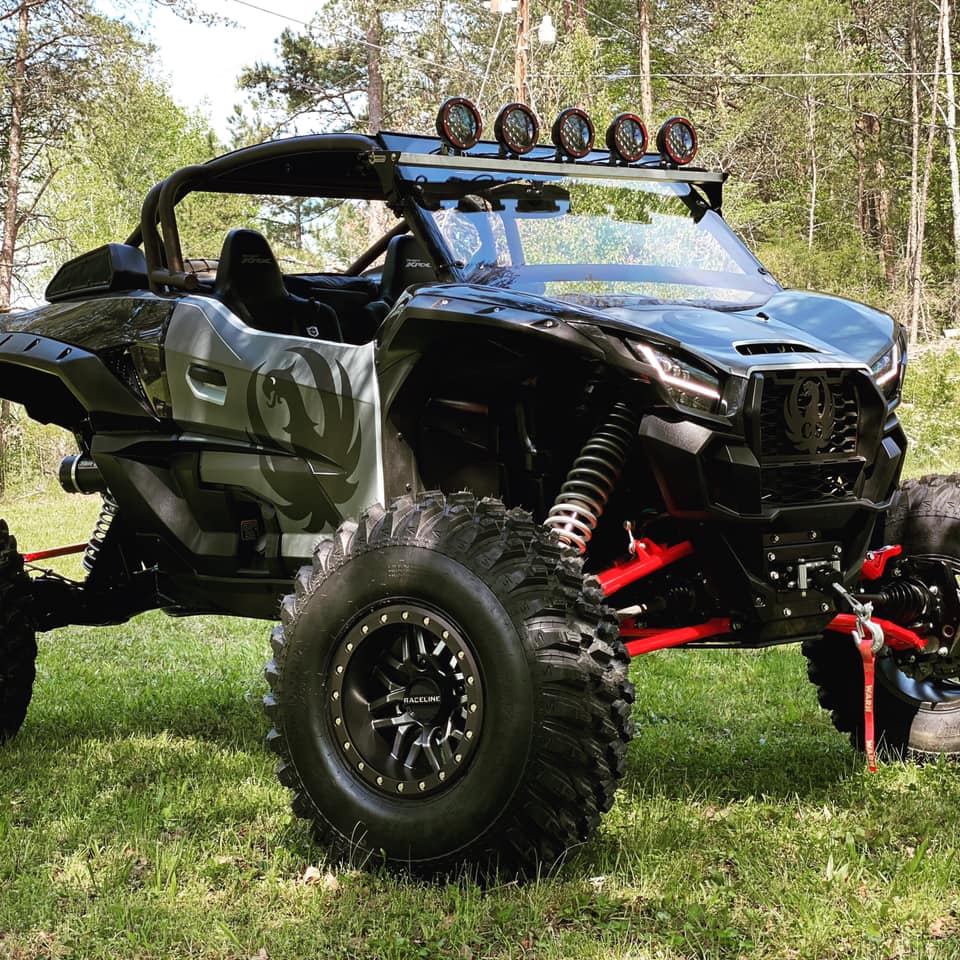 The Kawasaki Teryx is so reliable and well-designed that it wasn't a huge deal that only a few changes were made to the 2022 Teryx lineup. The same can't be said, however, for the KRX. Aside from a new color option, the 2022 Kawasaki Teryx KRX is pretty much unchanged. And because Kawasaki already cut the dealers' orders in half, you might not even be able to get a 2022 Teryx KRX if you wanted one.
A number of riders are still waiting for transmission replacement parts for their 2020 KRX, and this is because Kawasaki ships parts to the largest dealerships first, and they then trickle down to the smaller dealerships from there. Clutching issues, spring sagging issues, one-way bearing issues, and grooved sheaves / weights are also problems in the older KRX editions -- which have hopefully been addressed in the newer 2022 Kawasaki Teryx KRX side-by-sides. All UTV brands have issues, but getting replacement KRX parts from dealers or Kawasaki is ungodly expensive and a horrible experience on the whole.
Closing Thoughts On Kawasaki's 2022 UTV Lineup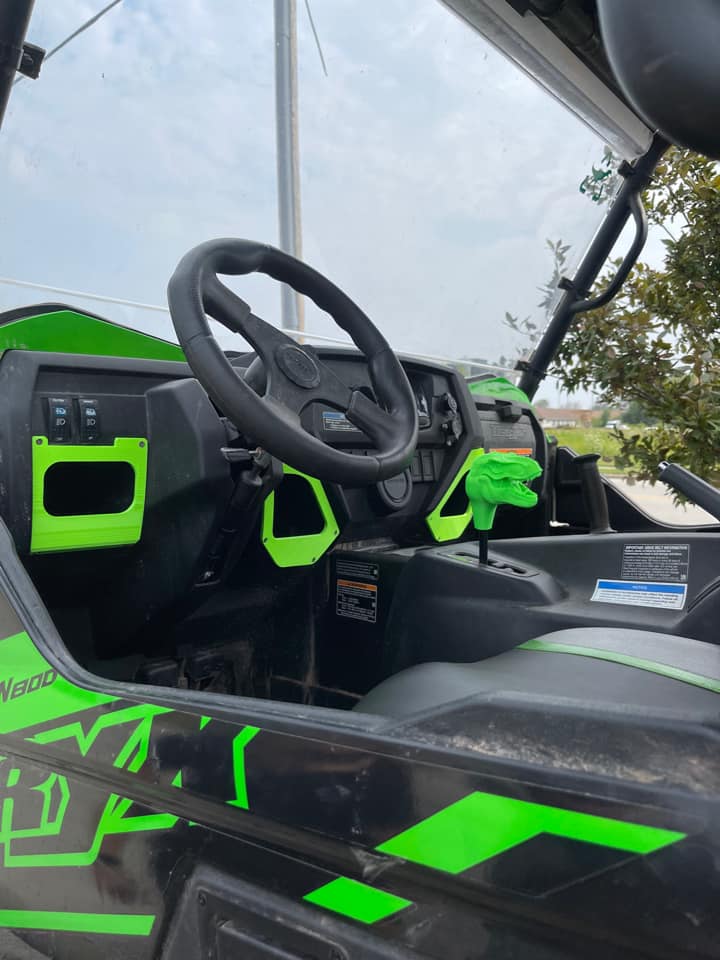 If you have complaints about the Kawasaki Teryx, Mule, or KRX, it could be the case that the 2022 editions have addressed them. If not, however, there's always the aftermarket! So if you need replacement parts, accessories, or upgrades of any kind, come to Everything Kawasaki Offroad to be treated like a human instead of getting milked like a cash cow!