​What Is The Top Speed Of A Kawasaki Teryx KRX 1000?
Aug 16, 2021
All it takes is one look at an old-school Kawasaki Mule and it becomes bluntly clear that bricks aren't built for speed. Compare that rectangular physique with the voluptuous curves of a Kawasaki Teryx KRX 1000, on the other hand, and thoughts of incredibly fast top speeds with equally impressive acceleration times immediately materialize in the forefront of one's mind. But how fast can the Kawasaki Teryx KRX 1000 actually go? And how does the vehicle stack up to other sport side-by-sides like the Polaris RZR, the Can-Am Maverick X3, and the Honda Talon 1000? These are questions that we get asked all the time here at Everything Kawasaki Offroad, so we decided to put pen to paper in order to clear the air about topics like the top speed of a stock Kawasaki Teryx KRX 1000, the top speed of a Kawasaki Teryx KRX 1000 that's been lightly upgraded with a few aftermarket accessories, and the top speed of a heavily-modified Kawasaki Teryx KRX 1000. So buckle that 4-point harness, secure your shoulder straps, and slide your driving gloves on, because we're about to press that right-foot pedal as hard as we can against the metal to figure out fast the Kawasaki Teryx KRX 1000 can go!
What's Behind The Curtain?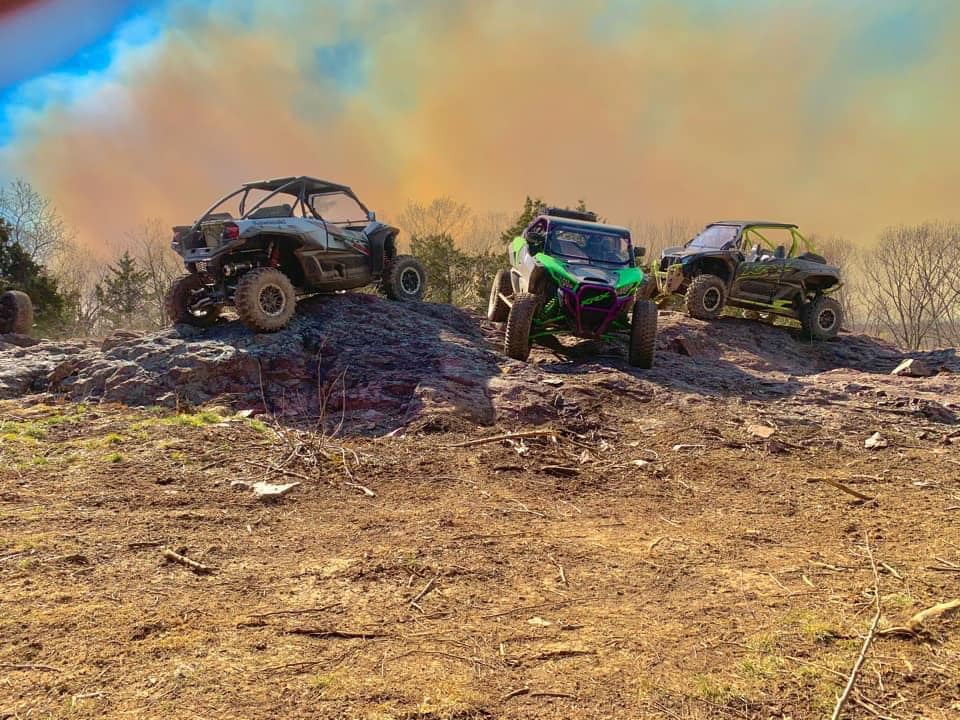 In order to understand how the Kawasaki Teryx KRX 1000 reaches its maximum speed, it's important to first understand how the components under the hood interact to propel the vehicle to its maximum top speed.
Kawasaki Teryx KRX 1000 Engine Specs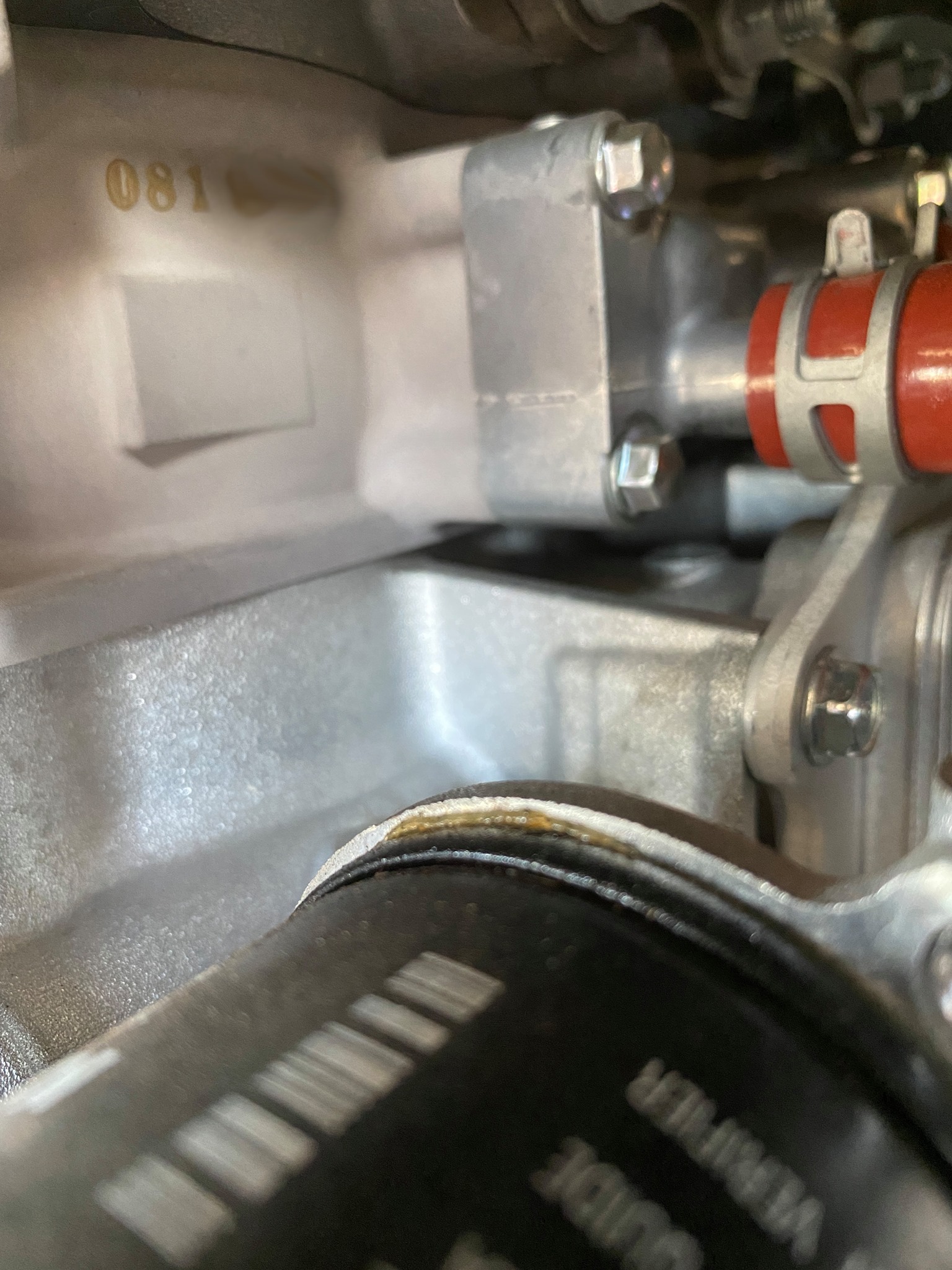 The powerful four-stroke engine that propels a stock Kawasaki Teryx KRX 1000 forward has a real-world displacement of 999 cubic centimeters. It is a straight-twin engine (also known as a parallel-twin engine), which not only makes it compact and tight, but also more versatile than triple- or four-cylinder engines while maximizing combustion compared to single-cylinder engines.
The bore size and stroke on Kawasaki Teryx KRX engines are 92.0mm and 75.1mm respectively, giving the unit a compression ratio of 11.5 to 1. Add it all up and you've got yourself 112.6 horsepower and a maximum torque of 75.7 foot-pounds while running at 7,000 revolutions per minute.
Kawasaki Teryx KRX Size Specs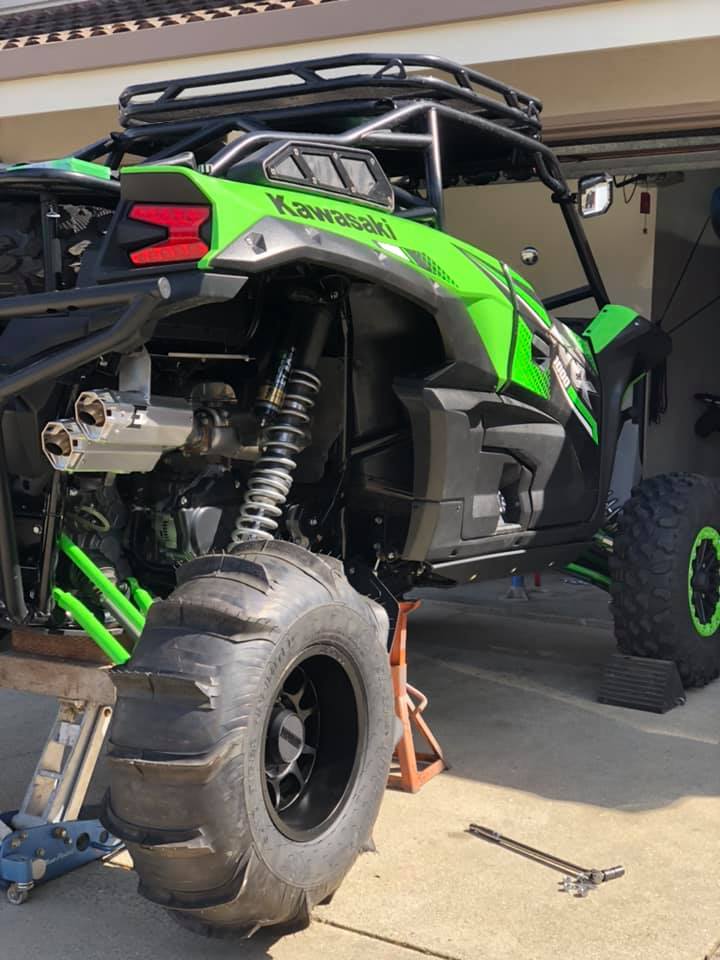 A small engine can move a small vehicle rather quickly, but a big engine in a small vehicle will always move it faster. And the same principle holds for big engines in big machines, which is why power to weight is an important metric to measure. The tale of the tape for a factory Kawasaki Teryx KRX indicates that the vehicle is 130.1 inches long, 68.1 inch wide, 75 inches tall, and 1,893.3 pounds. Using that last figure along with the max HP of the KRX yields roughly 16.8 pounds for every 1 HP.
What Is The Top Speed Of A Stock Kawasaki Teryx KRX 1000?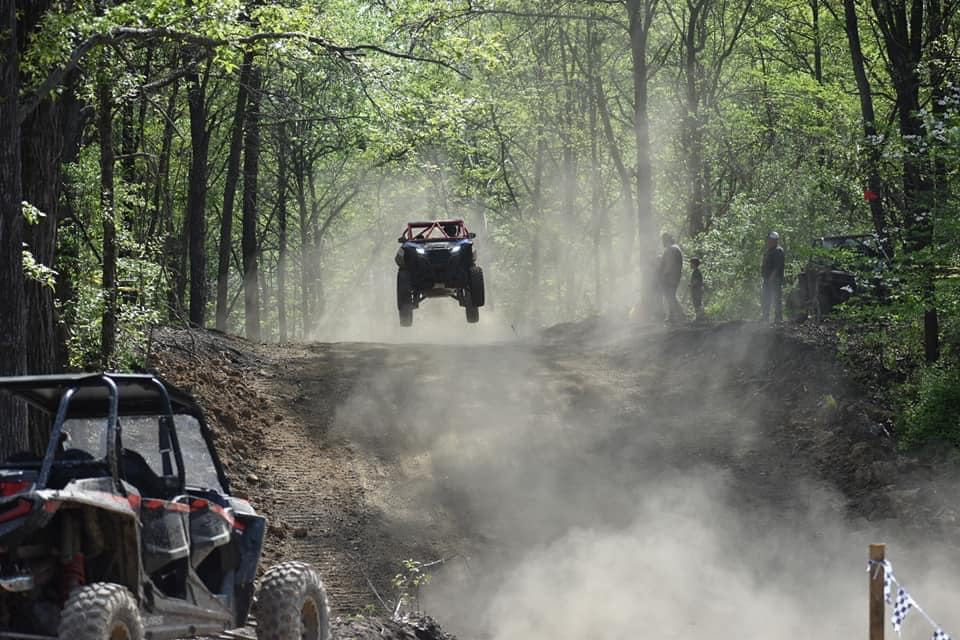 Officially, the top speed of a Kawasaki Teryx KRX 1000 is 70 MPH. Many riders, however, say that 65 MPH is all their rig will do, while others claim that their straight-stock Kawasaki Mule can hit 79 MPH. The general consensus, however, is that the stock clutch limits the machine to 67-68 MPH.
Because it weighs less, has more HP, and delivers more torque to the wheels thanks to its dual-clutch transmission (versus the drive belt on a KRX 1000), a machine like the Honda Talon 1000 can hit 75 MPH with no alterations. But with a little clutch work, an ECU reflash, and an aftermarket exhaust, one can easily squeeze a bit more speed out of the Kawasaki Teryx KRX 1000!
What Is The Top Speed Of A Modified Kawasaki Teryx KRX 1000?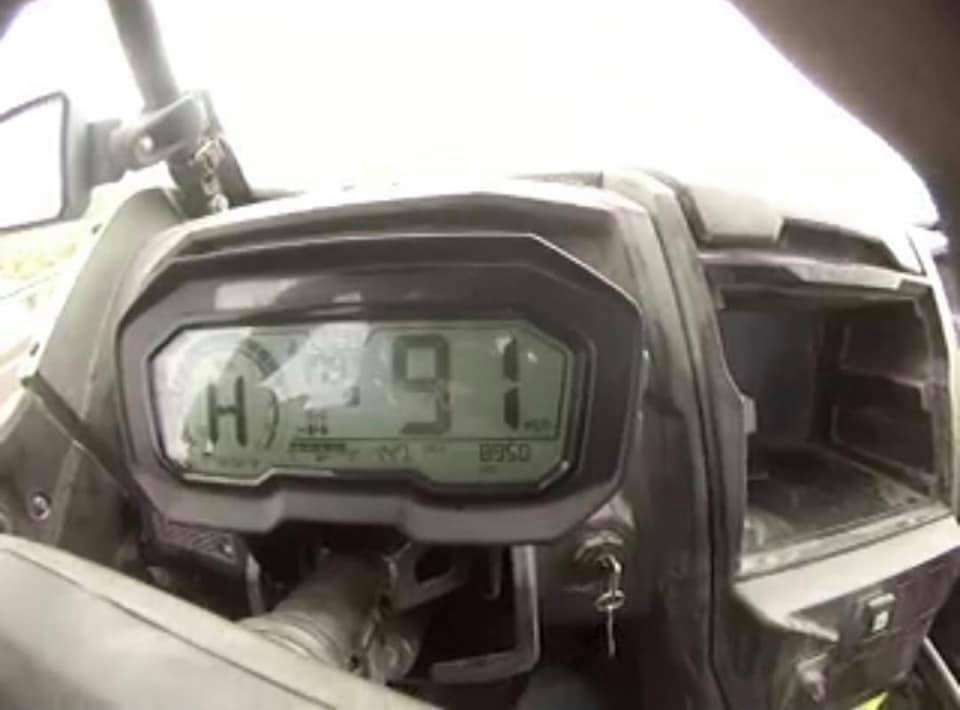 With a Trinity exhaust, a PV3 reflash tuner, and a cat delete, the Kawasaki Teryx KRX can hit speeds of 76 MPH rolling on monster 35" x 20" Frontline ACP tires. Add an aftermarket clutch kit or some other clutch mods (such as Kawasaki Teryx KRX 1000 clutch weights), and you'll be able to cruise at an even faster clip! And if you've got an insatiable thirst for adrenaline, throwing on a custom header and a billet fuel rail can get you going faster still!
Final Thoughts On The Kawasaki Teryx KRX 1000 Top Speed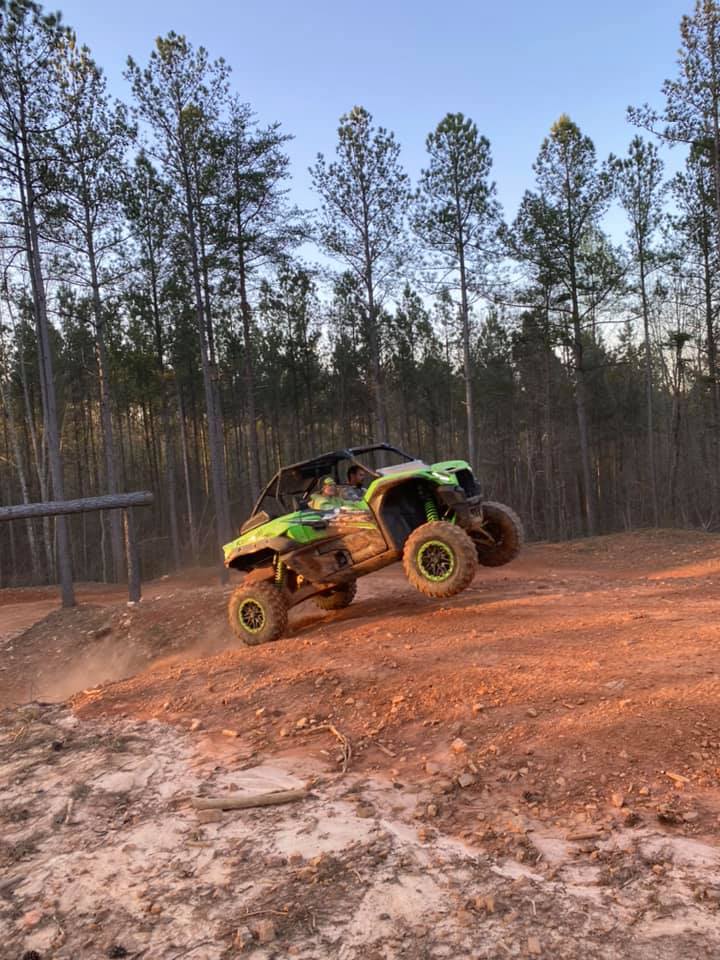 Mountain goats like the Teryx LE don't go fast, they climb. The agile antelope that is the KRX, on the other hand, is made to be driven fast on anything from off-road trails and sand dunes to paved roads and blacktop straightaways. When adding aftermarket accessories, parts, and components like RCOR clutch weights or the VFJ tune, remember that what you gain on the top end you're more than likely losing on the bottom.
It's also important to know that the break in period for the Kawasaki Teryx KRX is 20 hours, so if you just purchased your new UTV from a dealer, don't put it to the test just yet. But if your bike is broken in, tuned up, and ready to roll, get out there and push it to the limit!