Tips And Tricks For Cooling Your Kawasaki Side-by-Side Engine
Mar 30, 2022
Riding your Kawasaki side-by-side hard all the time can lead to the inevitable: overheating.
But why, exactly?
Today we will discuss a few main culprits of overheating, as well as some common tips and tricks for cooling your Kawasaki Teryx, Kawasaki Mule, or Kawasaki Teryx KRX 1000!
So let's dig in:
Common Causes Of Overheating in Kawasaki UTVs
Even when your radiator appears to be in top shape, there are many problems that could cause it to not function properly, and in turn not cool the UTV's motor. And we all know what that leads to: nowhere fast. Not to mention a primary cause of the dreaded Kawasaki Check Engine Light.
So what exactly are some of the leading causes of a radiator malfunctioning?
Dirty Kawasaki Teryx Radiators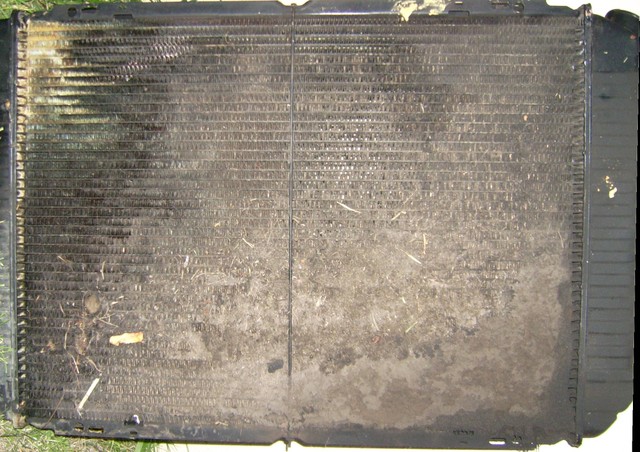 We have noticed many a Teryx owner complaining of an overheating engine, only to find the issues stemmed from a dirty radiator.
You heard that right… A dirty radiator!
Mud, dirt, grass and other debris can become lodged in the little foils on the front and rear of a radiator. This restricts airflow, and creates a situation where the radiator can not do its job of dissipating heat properly. And in turn, the Kawasaki Teryx radiator ends up pumping coolant that is far too hot back into the engine instead of pushing cooler fluid. And you guessed it: the engine begins to overheat.
This issue tends to be a relatively simple one to remedy: simply spray the radiator off with a low-pressure water pump and you will be on your way in no time.
The best preventative measure we have seen is simply relocating the radiator entirely. And that goes for just about any UTV you may own, let alone the Teryx, Mule or KRX 1000. A Kawasaki radiator relocation kit can be purchased and installed relatively simply, and this mod will do wonders for cooling your side-by-side for two reasons.
First, it gets the radiator out of the way of mud and debris that would otherwise obstruct it. Second, if you move the radiator away from the engine and into an area of higher air flow, it will be able to cool much more efficiently than it was capable of in the engine bay.
Sounds like a win-win situation, right?
Kawasaki Side-By-Side Radiator Damage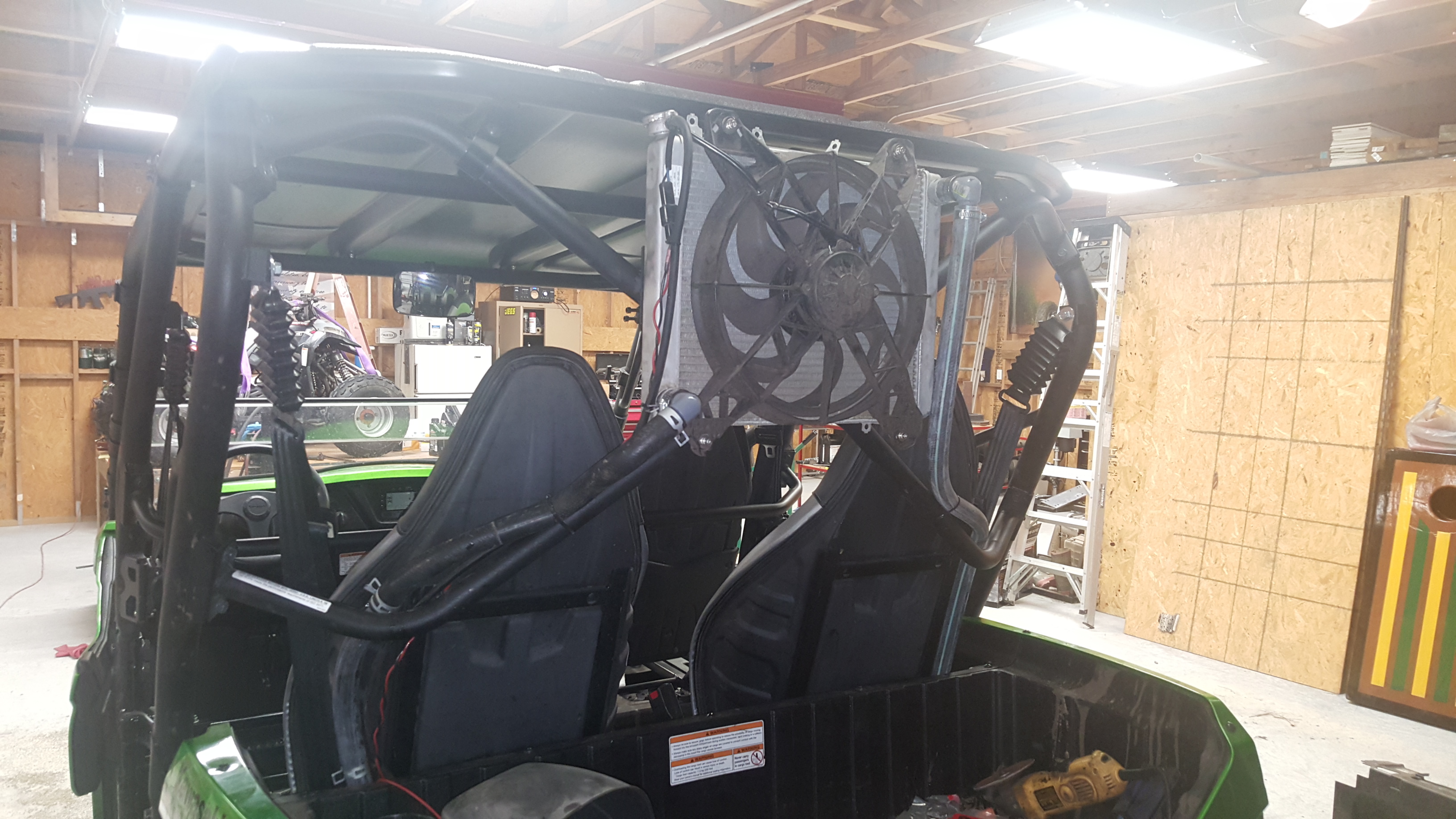 Along with becoming dirty and clogged, UTV radiators are also susceptible to damage from being on the trails.
Branches, sticks and even rocks can be thrown up into the radiator area and puncture it. We have heard of many a Kawasaki Mule radiator being incapacitated due to being impaled on the farm or homestead. Not to mention those same sticks and branches could simply cut through or damage a coolant line leading to the radiator bleeding out like a stuck pig.
Best case scenario is a simple hose leak, which can be quickly patched and then replaced. Worst case scenario is a completely destroyed radiator. In which case a Kawasaki Mule radiator replacement will be needed.
An easy way to avoid this situation entirely, aside from relocating the radiator, is to install a Kawasaki Teryx or Mule radiator guard.
Variations such as the Kawasaki Teryx 750 Steel Radiator Guard by Strong Made provide fantastic protection, but are still perforated to allow for proper air flow.
The installation is simple, and by adding a radiator guard to your setup, you will prolong the lifetime of both your radiator and your UTV alike.
Kawasaki Performance Radiators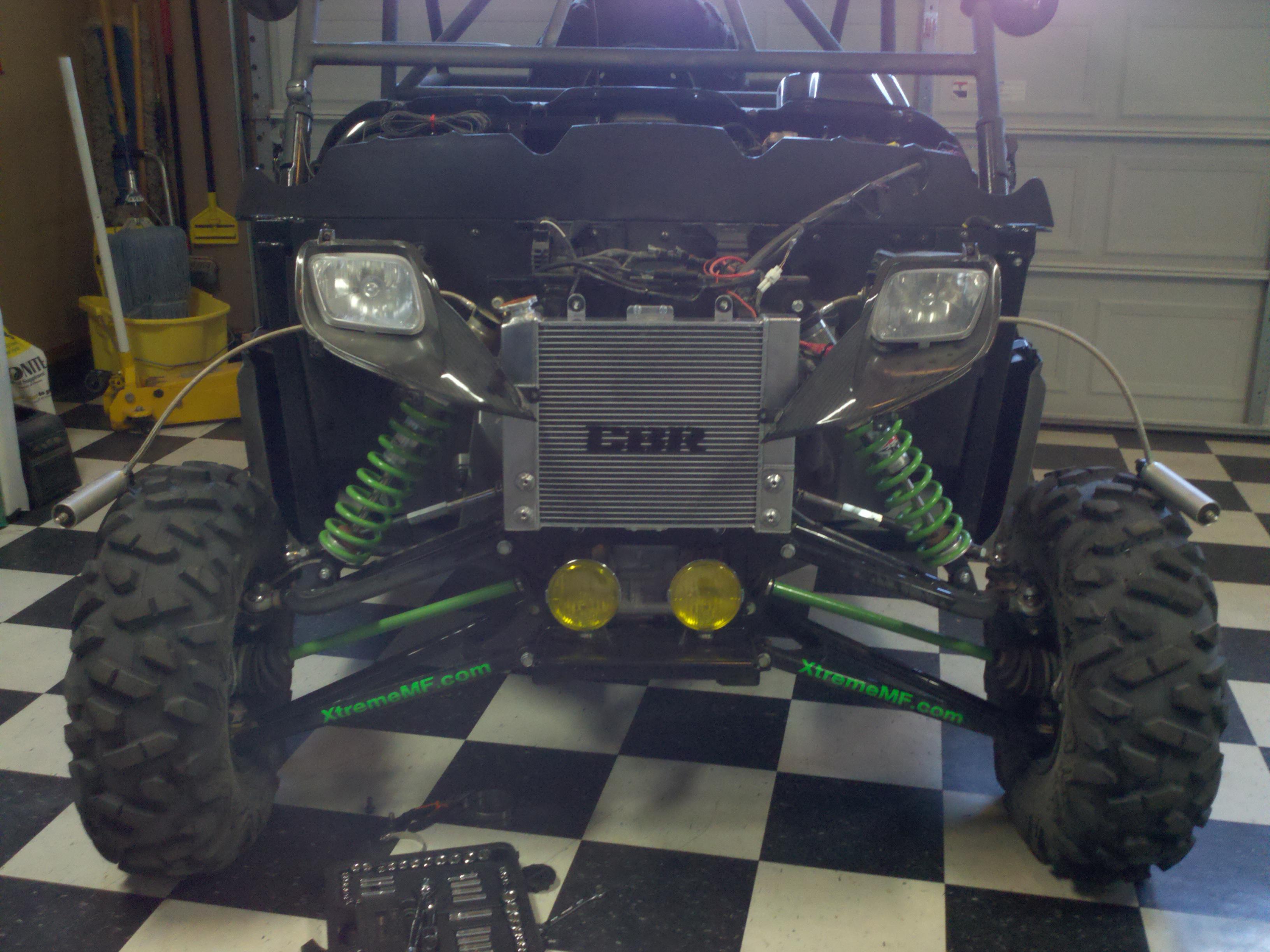 For those that run their side-by-sides hard all year long, or race their beloved Kawasaki Teryx KRX 1000 for instance, you might find yourself in a unique situation: the stock radiator may just not be able to provide the performance you need from it.
In this situation, we've seen an increasingly large amount of owners, especially those with sport/racing in mind, upgrade their cooling system. Adding a Kawasaki Teryx KRX 1000 performance radiator usually does the trick.
A performance radiator will almost always be larger, with a much more efficient design so that it can keep up with the demands of the rough lifestyle you put your UTV through. As we said earlier, this will quickly become a necessity for those that enjoy racing their UTVs. But we've seen owners even decide to upgrade the radiator because of how hard they drive the side-by-side even on simple weekend trips to the dunes.
Kawasaki UTV Radiator Fans
Although it can be a great idea to install a Kawasaki UTV performance radiator fan, there is another mod that is more often than not invaluable to nearly any rider: a radiator fan override switch.
Installing a Kawasaki Teryx Radiator Fan Override Switch by UTV Inc allows you to decide when the fan comes on, and for how long. The point is that you can leave the fan on indefinitely to ensure the engine keeps running cool throughout the entire ride. This becomes even more helpful in the summer months for owners that live in extremely hot climates while pushing their UTV's limits.
Now you've got all of the info you need to keep your Kawasaki Teryx, Mule or KRX 1000 running cool as a cucumber all year long! And don't forget your regular maintenance and oil changes which can affect engine temps as well!
The last thing you need is for to have your engine overheat while you're taking your Kawasaki Teryx overlanding and camping, right?