​Finding The Best Insurance For Your Kawasaki Side-By-Side
Jul 31, 2022
Insuring your side-by-side can be tricky, and the rates offered by insurers is contingent on several factors that vary from person to person, from state to state, and even from one zip code to another in the same town. If you want more coverage for an expensive and "higher-risk" vehicle like the Kawasaki Teryx KRX 1000, expect a higher monthly rate. And if you want a lower deductible, you'll have to pay more for that as well.
Furthermore, your insurance will be higher if you have a blemished driving history with past accidents / tickets, and if you're a male under the age of 30, expect to pay more than your father would for the exact same policy on the exact same machine. Some riders choose to forego insurance altogether. But if you bought your rig with a bank loan or plan to license it for use it on public roads, insurance is compulsory. Although there's no one-size-fits-all insurance solution and despite the fact that not all providers are available in every area, here are some tips for finding the best insurance for your Kawasaki Teryx or Kawasaki Mule!
Finding The Best Insurance For Your Kawasaki Mule
Instead of getting a separate policy for their side-by-sides, many riders simply add their machines onto an existing homeowners policy. Depending on your driving history, your age, and host of other factors, you can theoretically bundle your Kawasaki Mule into your current Farm Bureau homeowners policy for less than $400 a year with a $500 deductible.
If your rig never leaves your own property, the insurance should be less. And if you use it as a farm vehicle, you can insure it like you would a tractor or other piece of farm / ranch equipment. We asked around and found folks who are insuring their Mule's for $108 per year with MetLife, $123 per year with Safeco Insurance, and $126 per year with Progressive. These numbers, however, are typically for the vehicle alone, and they don't cover related items like trailers, cargo / contents, and accessories. To have all those included under a Progressive policy, expect to pay around $630 a year.
Finding The Best Insurance For Your Kawasaki Teryx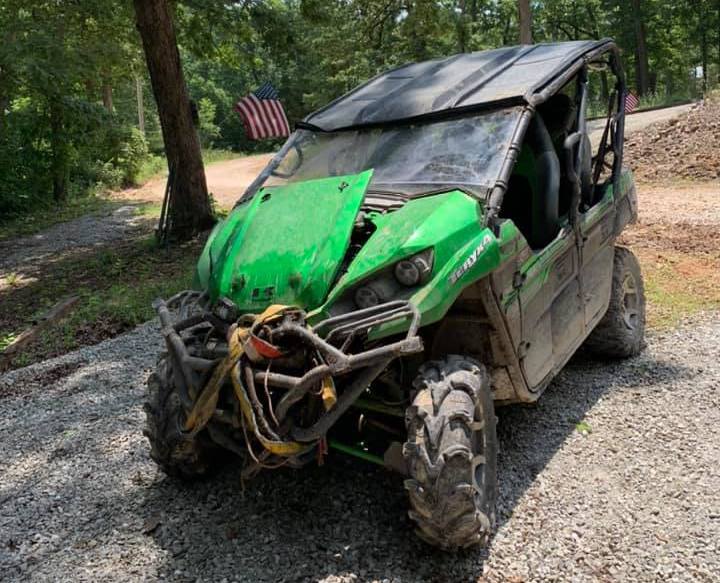 Many Kawasaki Teryx owners have saved massively on UTV insurance by switching to Progressive. What was once $1,000 per year for comparable coverage on a single side-by-side can be reduced to $600 per year for two side-by-sides, a dirt bike, and a four wheeler. Although you might not like their politics, Progressive provides the lowest rates around in select regions.
We reached out to Teryx owners and found some paying $203 per year with Foremost, $190 a year with full-replacement coverage under Progressive, and $110 per year with full loss and replacement plus $3,500 extra for upgrades that you might have made like suspension systems, winches, or aftermarket tires with Liberty Mutual.
Geico, too, is often competitive with their insurance rates on UTVs… that is, so long as you've never totaled a UTV before or made other damage claims. What would be $166 per year for a "save" driver would jump up to $78 per month for those who have previously claimed on a complete loss.
Finding The Best Insurance For Your Kawasaki Teryx KRX 1000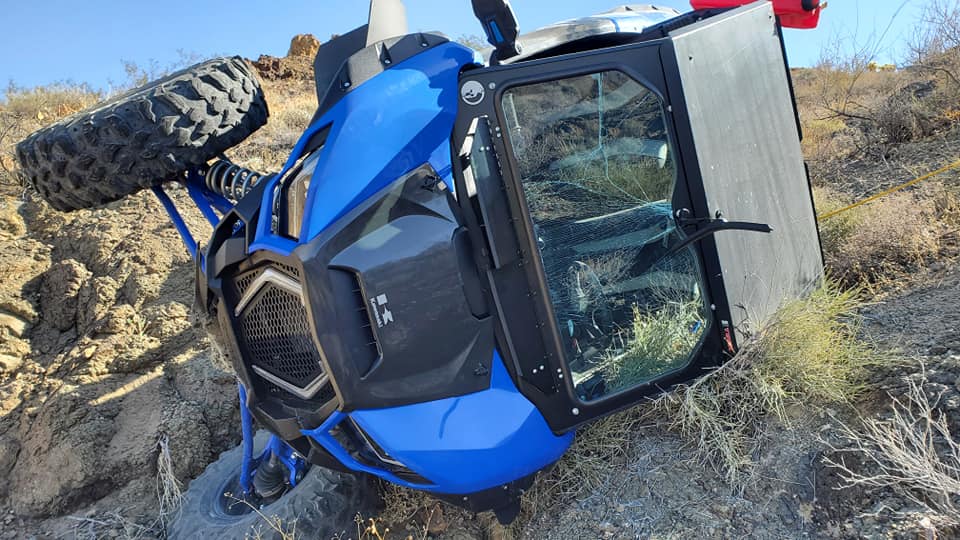 Because the KRX is more expensive and regarded as a riskier vehicle than the more "utility" side-by-sides in the Kawasaki lineup, it typically costs more to insure. We know riders who went through Foremost to get a 20K replacement policy for $314 a year, and other riders who went through Geico and got full coverage for $22 per month with a $250 deductible.
Tips For Finding The Right UTV Insurance For You
As you might have noticed, the prices folks pay for side-by-side insurance fluctuates wildly from one individual to the next. If you want to add another person to your policy (say, a husband or a wife), expect to pay more. And if you've filed claims in the past (even if you weren't at fault for the accident), expect to pay more for that as well. You can shop around online to get quotes for your particular situation, but make sure to either clear your cookies or use a different web browser when going from one company's website to the next.
If you use an insurance agent, they'll likely be able find a loophole or two that apply to you and your personal needs. Even if you pay a bit more for side-by-side insurance, they might be able to get you some discounts on auto or homeowners insurance if you do everything as a bundle. Some insurance policies will cover your aftermarket accessories up to a certain amount, which might behoove those who've installed expensive sound systems, portal gear lifts, or other high-price add-ons.
Knowing what's covered and what's not is also important, so read the fine print. You might have collision insurance, but if you don't have comp insurance, you'll be out of luck if your rig gets stolen. And without liability insurance, your policy issuer could potentially weasel out of paying if someone else caused the accident. Similarly, if you're the only one covered on your policy, it could become void if your kid or spouse was driving.
We are by no means insurance experts, and there are way too many variables for us to get into here. So doing your own due-diligence and shopping around is the best way to find the lowest-cost / highest-value insurance for your Kawasaki side-by-side.