Buyer's Guide: Factory Specs For The Kawasaki Mule And Kawasaki Teryx Tire Size, Wheel Size, Wheel Offset, And Bolt Pattern
Mar 30, 2021

No matter if you're looking to install a new set of tires and rims on your Kawasaki Mule PRO-FXT, or if you lost a single lug nut on your Kawasaki Teryx 750 / 800 and require a replacement before your next outing, knowing the factory specs of your Kawasaki UTV is one thing, but understanding how the disparate parts of your machine function together on a holistic level is a different thing entirely. Deviate too far from your factory Kawasaki Mule tire size, and things will start to rub. Go too heavy with your aftermarket Kawasaki Teryx wheels, and you could increase the chances of clutching issues. Starting from the fundamentals, however, is the best way to go. And the first step any new side-by-side owner should take is learning the stock tire size, wheel size, wheel offset, and bolt pattern of their Kawasaki UTV!
Stock Tire And Wheel Specs For The Kawasaki Mule & Kawasaki Mule Pro-Fxt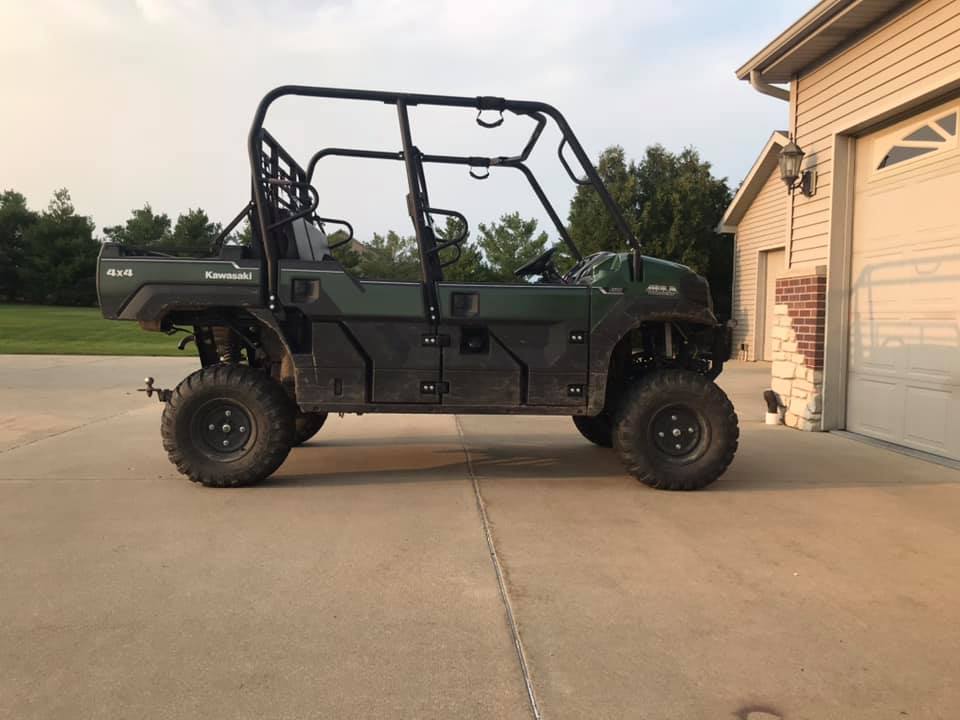 The regular Kawasaki Mule has a bolt pattern of 4/137. However, the Kawasaki Mule Pro-Fxt has a bolt pattern of 4x156. Although UTVs like the Polaris Ranger and RZR also use a 4x156 bolt pattern, each company has a different lug pitch. Kawasaki Mule lug nuts are 12mm x 1.25 (the second figure being the thread pitch), while Polaris lugs are designed with a 1.50 thread twist. Knowing this information is crucial for those looking to get a spare Kawasaki Mule tire / rim, and you don't want to be forced to install wheel adapters if your new rims don't align.
As far as the stock Kawasaki Mule tire size and Kawasaki Mule rim size, most Mules come equipped with 23" by 11" tires with 10" wheels. That being said, however, some of the newer Mule models come with larger factory tires and rims, with wider tires in the rear, and skinnier tires in the front. The Kawasaki Mule Pro-Fxt and Mule MX Pro, for example, both come stock with 12" wheels. And for those looking to add larger tires, you can typically go up to 27-28 inches with the tires before things start to rub. Go any bigger and you'll need either a lift kit or offset a-arms to make more room.
Like tire / rim size and the spacing of the bolt holes on the wheel, the offset of your stock Kawasaki Mule tires / wheels is another important metric to know. A 5+2 offset is about as close to factory as you can get with an aftermarket Kawasaki Mule wheel. If you want a wider stance, you can run a 4+3 offset -- which will place the wheels about an inch or two outside the fenders. Ergo, if you have a 7" wide wheel with a 4+3 offset and a 10" wide tire, your tire tread will be roughly 2" or more outside the fenders. Although this is sure to give you stability gains, it will also cause more mud to be flung up and into the cabin. So for those who choose to alter their stock Kawasaki Mule wheel offsets, extended fender flares are highly advised!
When installing aftermarket Kawasaki Mule wheels, it is usually a good idea to keep the wheel width consistent. If you put the same size tires on different sized rims, the sidewalls of each tire will spread out incongruously -- which can then make each tire-wheel set have a different height. Furthermore, if the rim size is too wide for the tire, it will make them quite difficult to seat.
Stock Tire And Wheel Specs For The Kawasaki Teryx 750, Teryx 800, and Teryx KRX 1000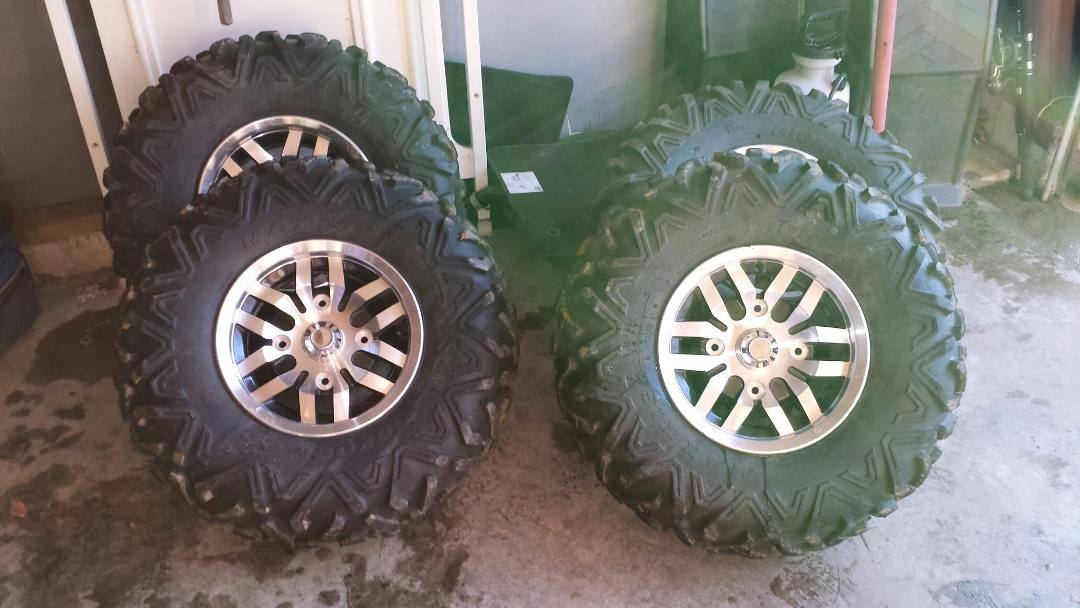 While the Kawasaki Mule has a similar bolt pattern to some Polaris UTVs, the Kawasaki Teryx has a similar bolt pattern to some Can-Am UTVs. The stock Kawasaki Teryx bolt pattern is 4/137, with 12mm bolt holes and a lug pitch of 1.25. Unlike many Mule models, the Teryx comes stock with different tire sizes in the front and back. The front tires and wheels on a stock Kawasaki Teryx measure 26x9-12, while the rear tires and wheels on a stock Kawasaki Teryx measure 26x11-12.
If the stock tire size on your Kawasaki Teryx is causing your vehicle to underperform, you can go with aftermarket 27x10-12 Kenda Executioner tires in the front and 27x12-12 tires in the rear without wheel spacers and without any rubbing. If that's still not enough, you might be able to get away with 28x10 tires all around if you get a brand like Mega Mayhem.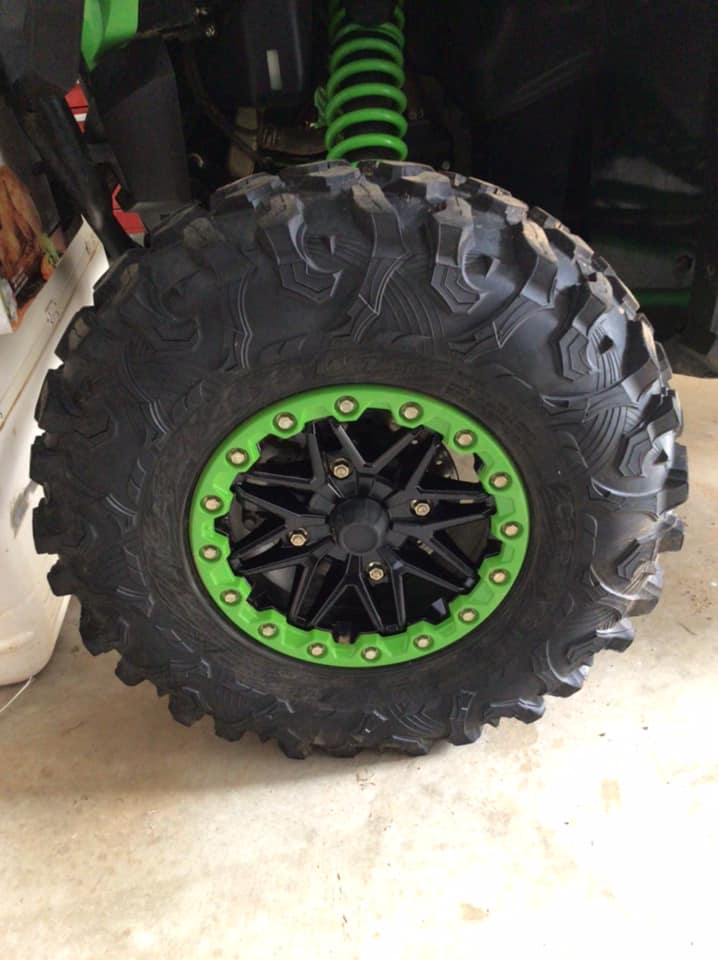 Like the tire size, the factory Kawasaki Teryx wheel offset is also different in the front and back. If you put a tape measure to your stock Kawasaki Teryx rims, you'll see that the front wheel has an offset of 4+2.5, while the rear wheel has an offset of around 5+3. Most wheel manufacturers don't make wheel offsets in 4+2.5, so the closest you'll get is 4+2. With 4+3 offset rims and 28" tires in the front, you shouldn't need wheel spacers. With a 5+2 wheel offset, however, you might need 1.5" wheel spacers.
When it comes to the KRX edition of the Kawasaki Teryx, the factory wheel is 15x8 with a 6.5+1.5 offset (which is pretty close to a 6+2 offset or a +10mm offset). In terms of tires, the 2020 KRX 1000 comes stock with 31x10 inch tires wrapped around beadlock rims with a 4-156mm bolt pattern and 12mm x 1.25 lugs.
Bonus Specs: Kawasaki UTV Wheel Bearings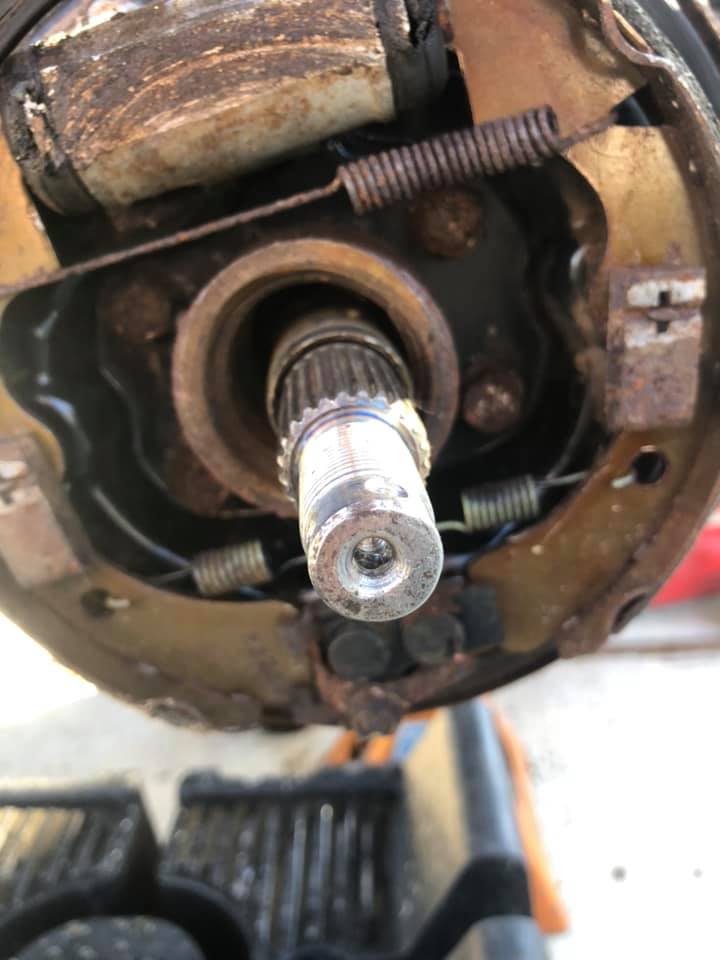 We couldn't conclude without mentioning Kawasaki Mule and Kawasaki Teyrx wheel bearings. So, for those with a Mule, both the front and rear wheel bearings are 40mm. And in the Teryx, the front and back wheel bearings are different, with one being 40mm and the other being 44mm.