Best Lift Kits for the Kawasaki Mule and Teryx!
May 16, 2022
One of the first things every new UTV owner tends to be interested in is modding their side-by-side.
And what is one of the most popular mods out there? Adding a Kawasaki Mule or Teryx lift kit! Although it can be hard to decide on the best kit for your UTV, we've got your back with our top picks for both the Mule and Teryx today:
Kawasaki Mule Lift Kits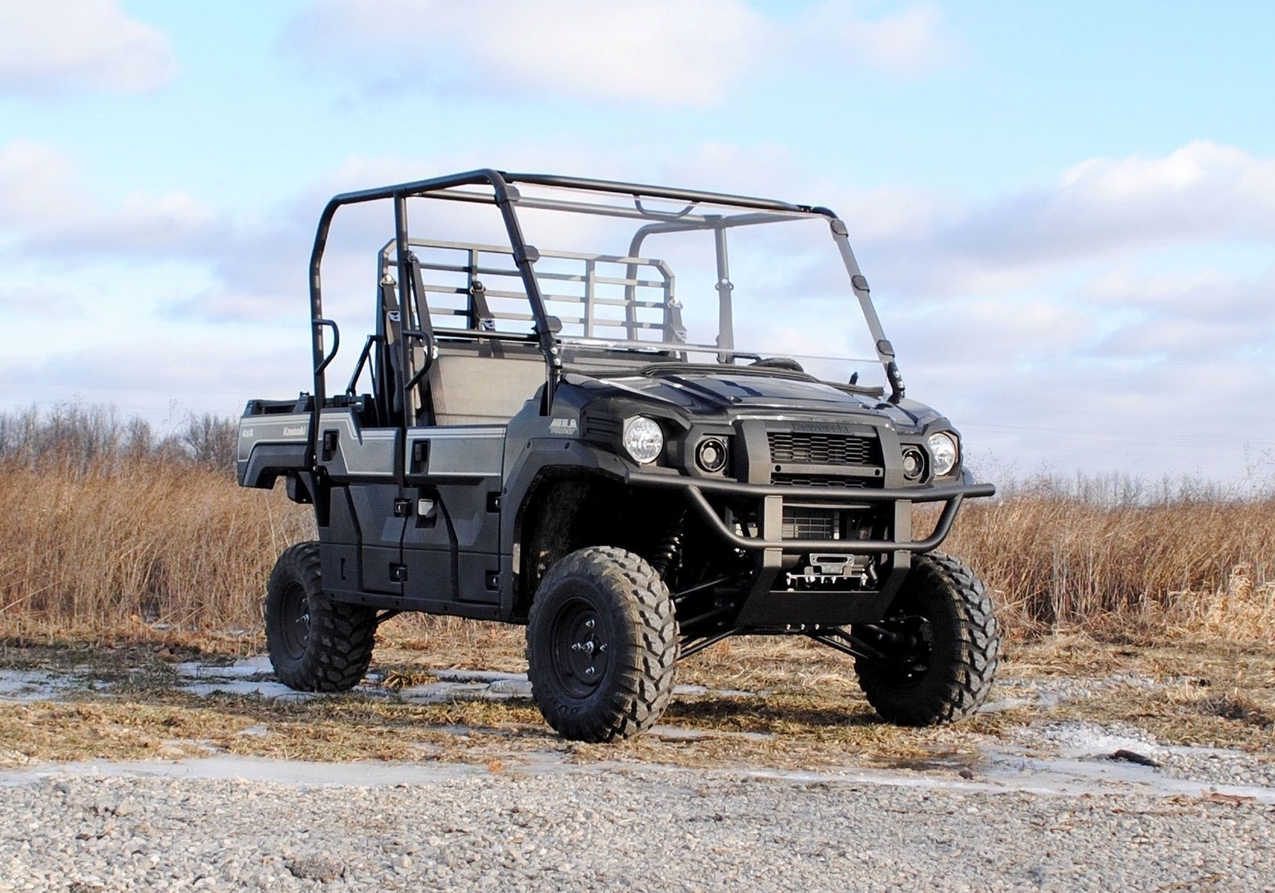 Not everyone lifts their Mule, in all honesty.
But for those who take their mule over more rugged terrain than just their back yard or the farm, a lift kit can really come in handy. Kawasaki Mule lift kits are readily available, even though it is the utility vehicle of the Kawasaki side-by-side family.
Our favorite right now is the Kawasaki Mule Pro 2" Lift Kit by SuperATV, and it is simple to see why. This kit comes with everything you need to give a proper two inch increase in ground clearance, including replacement tie-rods too. Built to last you, and with a lifetime warranty from Super ATV, these are kind of a no-brainer, wouldn't you say?
The best thing about a kit like this, is how accessible the installation process is for the everyday home mechanic. With the right tools, and a little time out of your weekend, your Mule will be sitting higher and ready to take on the trails!
If you're okay with providing your own tie-rods and want to save a little cash, the Kawasaki Mule 3 Inch Lift Kit by Rough Country is another fantastic option that will actually give your Mule Pro a three inch increase in ride height!
Kawasaki Teryx Lift Kits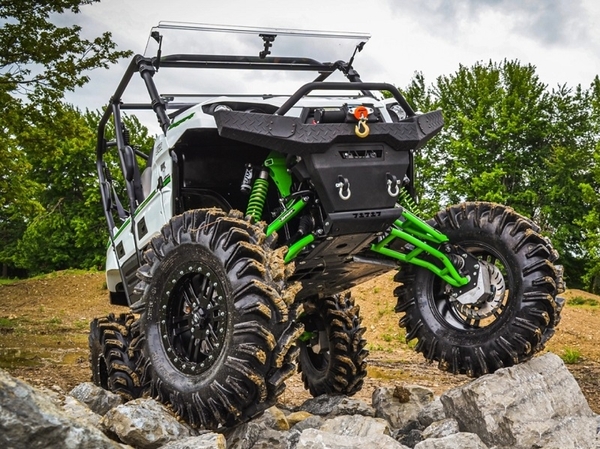 Although the Teryx lineup in general has a much greater ride height than the Mule, going higher is always an option. After all, Teryx owners tend to push their UTV to the limits and over the most rugged trails imaginable. So having an increased ground clearance can never hurt.
With all of the Kawasaki Teryx Lift Kits available, our favorite ended up being the Kawasaki Teryx 6" Lift Kit by SuperATV.
Why? Because, well, why not?
Adding a 6" lift kit to an already extremely capable UTV like the Teryx is the perfect way to level up you ride! This kit comes complete with upgraded Rhino axles for increased durability, tie rods, trailing arms, brake lines and all other hardware needed for installation. This is a premium kit that will ensure your Teryx is a beast on the trails and can tackle whatever you throw at it this riding season.
If the extreme lift kit we mentioned above isn't what you're after, though, we've still got something for you to look into: the Kawasaki Teryx KRX 1000 3" Lift Kit by SuperATV.
This kit is a more modest two inch lift, which when paired with the stock ride height of the KRX 1000 is still a respectable increase that will help you get over and through uneven terrain. Fallen logs, rocks and potholes won't know what hit them!
Kawasaki Teryx and Mule Tires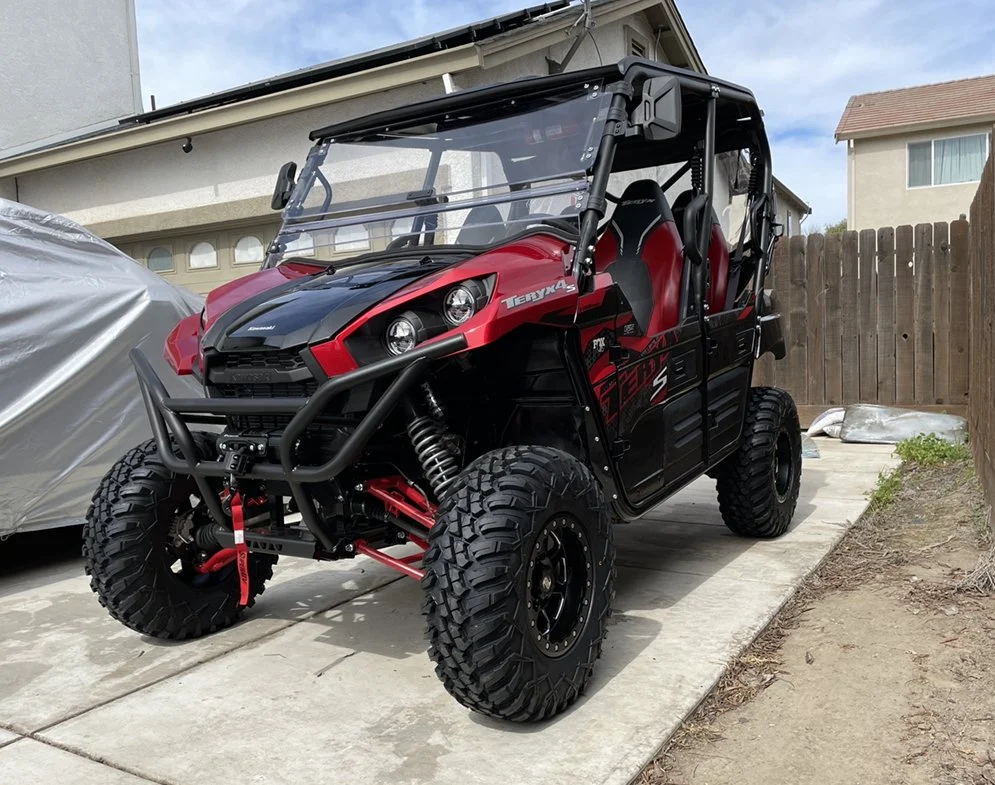 Something to keep in mind as you prepare to install your new lift kit, is the world of tire upgrade possibilities you are opening up.
At their stock height, the Teryx and Mule are both limited to a certain size tire. Adding a lift kit frees up extra space for those bigger, beefier tires you've been eyeing on everyone else's builds while out on the trails. So be sure to check out the myriad different tire options here:
And hopefully with your lift kits and tires installed, you're ready to hit even the roughest trails this year!