​A Guide To Kawasaki Mule, Teryx, And KRX Roll Bar Sizes, Cage Styles, And Roll-Over Protection Structures
May 25, 2021
Whether you're after side mirrors for the left and right a-pillars of your Kawasaki Mule roll cage, or a replacement roof clamp for the top section of your Kawasaki Teryx roll cage, it pays to know the size and style of your Kawasaki UTV ROPS. Using a caliper to measure the diameter of particular roll bar sections on your vehicle's roll cage is pretty simple and straightforward, and you can also get the diameter of any given tube by measuring its circumference, then dividing that figure by pi (roughly 3.14). If you then want the radius of your side-by-side's roll cage, simply divide the diameter by two. But why waste time measuring and calculating like a fifth grader in math class when we've got all the answers you seek regarding Kawasaki Mule, Kawasaki Teryx, and Kawasaki KRX roll bar sizes, cage styles, and aftermarket roll-over protection structures right here in this very post at Everything Kawasaki Offroad?
Kawasaki Mule Roll Bar Sizes And Cage Styles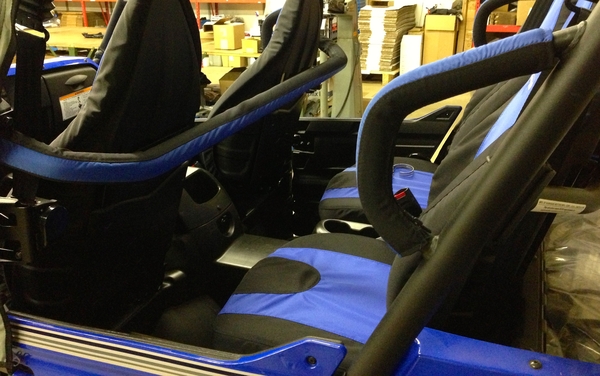 Although 1.75" tube clamps and roll bar mounts made for 2" diameter cages can work on some Mule editions with spacers or extensions, Kawasaki's side roll bars and top roll bars are precisely 1.875" -- or 1 ⅞" to be more exact. To avoid rattling, sliding, and shaking, it is best to ensure that your accessories and their mounts are made to fit a 1.875" roll bar. That being said, a 2" clamp lined with 3M's Scotch Extreme Mounting tape can also be used if you cannot find the right size clamp -- or if you're wanting to make your existing claps work better.
Some cage-mounted accessories for the Kawasaki Mule come with different-sized inserts / rubber shims to compensate for various roll bar sizes. Depending on your Mule edition, your roll cage members can measure in at anything between 1.75" like the Mule 4010, to 2" like the 2021 Mule SX. Consequently, finding accessories with a 1.75" to 2" range is ideal, as you can always shim up your cage mounts if they're too big. The Kawasaki Mule Pro FXT has two different roll bar sizes. Like on the other Mule models, the flat sections of the angled bars, vertical bars, and upper horizontal bars that stretch lengthwise along the vehicle are 1.875", while the curved parts on these same vertical roll bar sections measure in at 1.77". As far as the middle and front cross bars on the FXT Mule, the OD measurement equals out to be 1.66".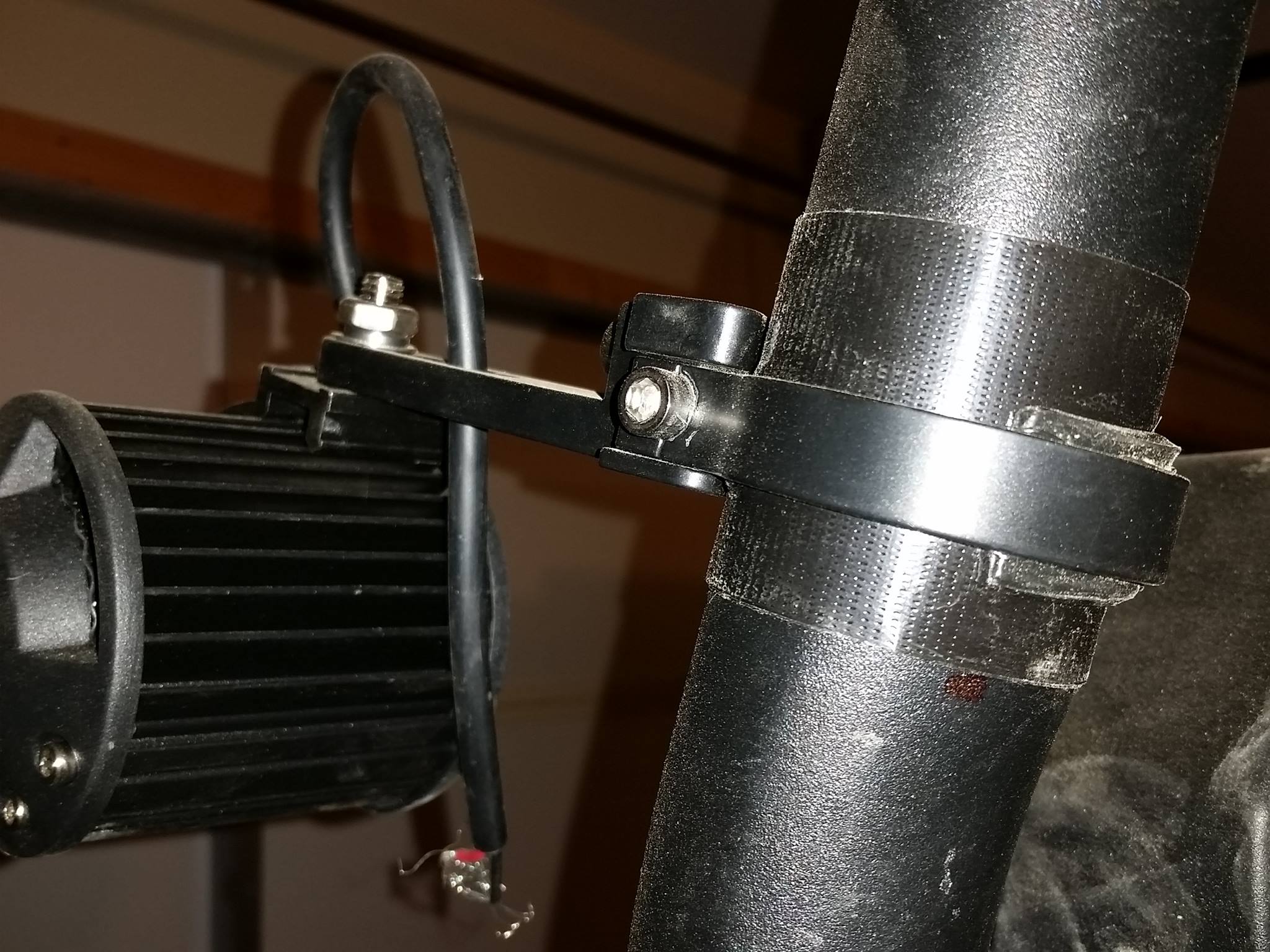 When it comes to mounting things like roofs and windshields to your Kawasaki Mule roll cage, U-bolts are the most common method. Most aftermarket Kawasaki Mule roofs are designed to be installed with rubber washer screws that attach to the roll bars and use oversized washers to prevent leaks and reduce the potential for the roof to blow off while being trailered. Steel half clamps with rubber isolators and bolts are used on factory roofs, whereas aftermarket Kawasaki Mule roofs often utilize stronger and more robust methods of mounting.
Kawasaki Teryx Roll Bar Sizes And Cage Styles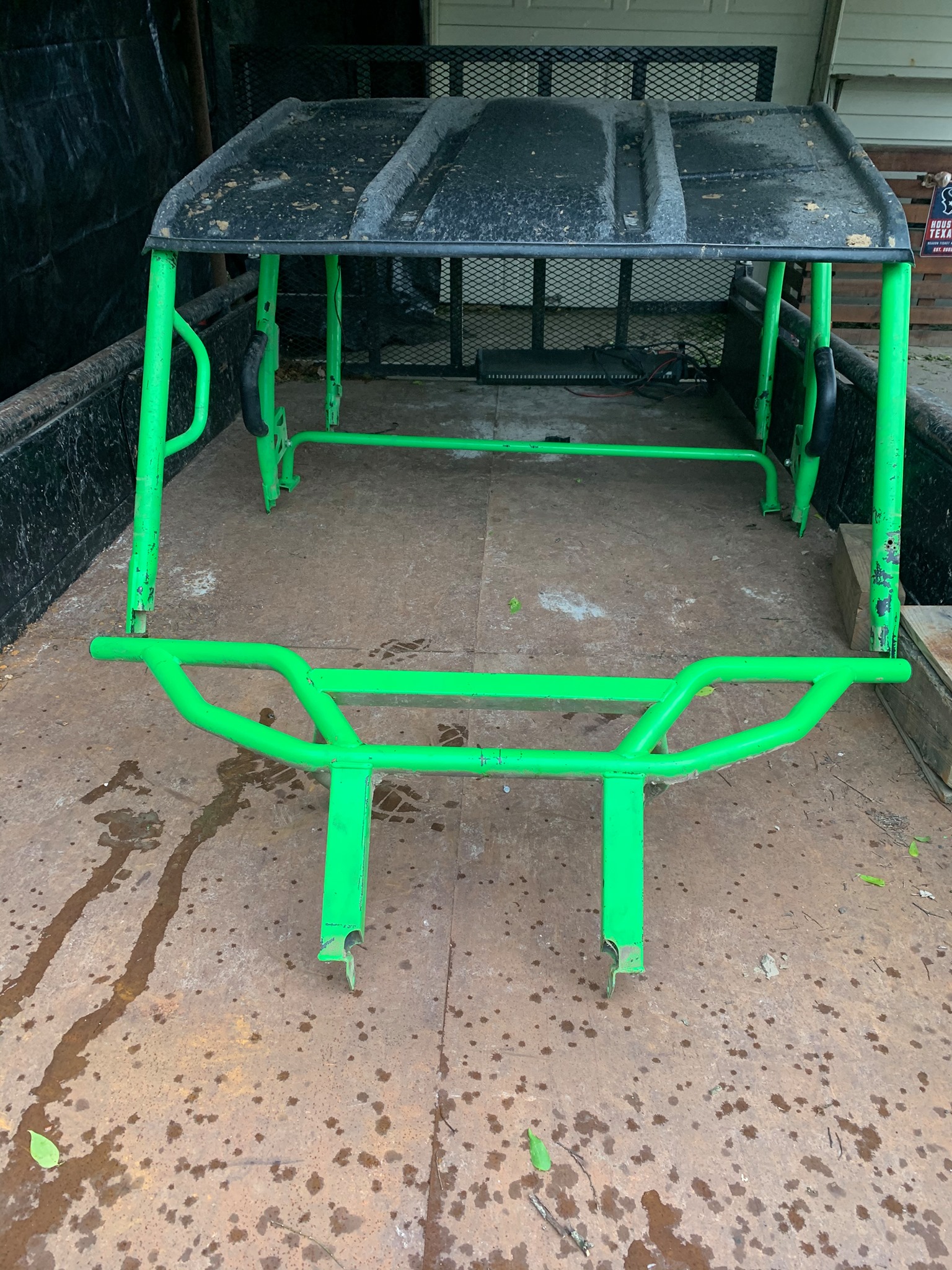 The Kawasaki Teryx roll bar sizes differ slightly from top to bottom. While the top crossbars on the Teryx and Teryx 4 measure in at 1.7", like the Kawasaki Mule, the perimeter sections of the Kawasaki Teryx roll cage are 1.875 inches in diameter. Thus, the clamps, mounts, and brackets you use for overhead sound bars, roofs, and rear-view mirrors will differ slightly from those used to secure whip lights, windshields, and tool grips.
Roll cages, however, aren't the only metal pipes that exist on the Kawasaki Teryx. The front push bar pipes, for example, are 1.5" in diameter, which means that if you're looking for a plastic plug to cap the end, it'll need to be 1.5 inches. For those with custom Kawasaki Teryx roll cages, the roll bar sizes can vary greatly, so taking your own measurements will be required.
Kawasaki Teryx KRX Roll Bar Sizes And Cage Styles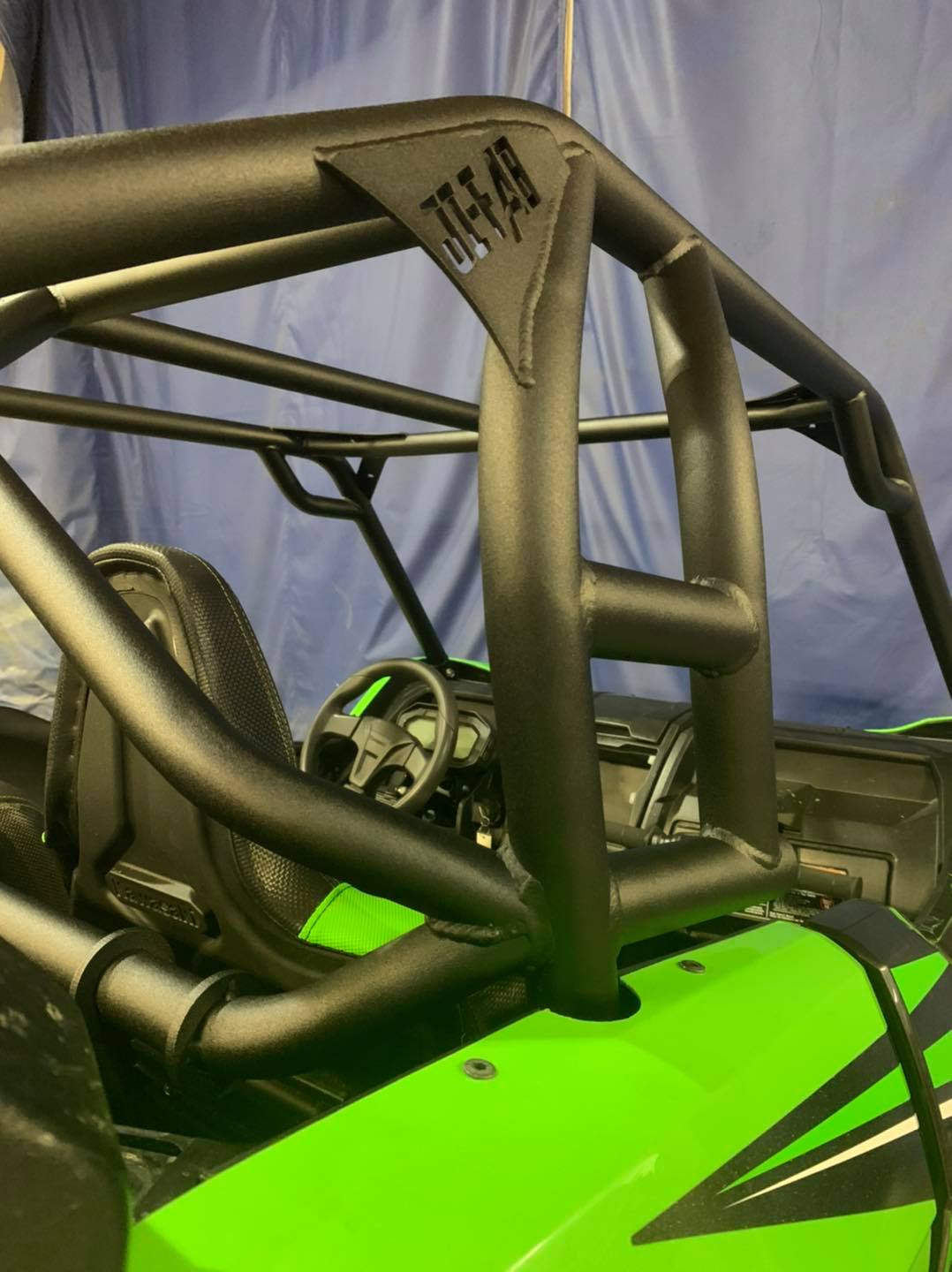 When it comes to the Kawasaki Teryx KRX 1000 roll cage, the main vertical tubes are 1.75", while the horizontal bars, the upper cross bars, and the smaller upright roll bar buttresses are 1.5". So depending on whether you're wanting to install a cage-mounted fire extinguisher or an in-cab grab handle, the right size mount will depend on the roll cage section of interest. And like with the Teryx 800 and 750, aftermarket roll cages and low-profile cages for the KRX will differ from the stock roll bar configuration.
Closing Thoughts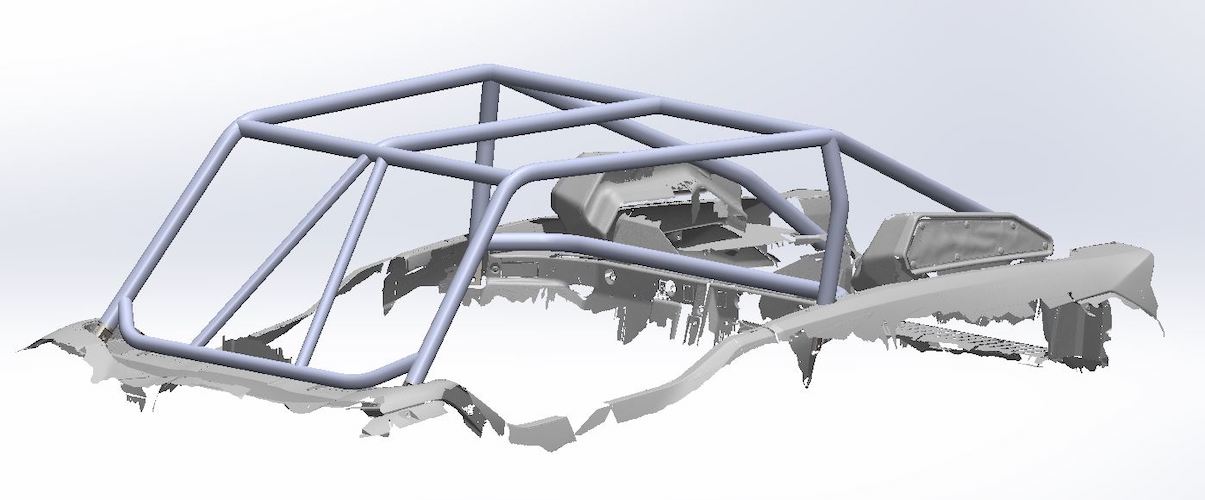 Know your vehicle's roll bar diameter so that you never get accessories that don't fit properly. And although it might be tempting to bend sections of your roll cage back into shape after a rollover, doing this will render the structural integrity of your ROPS nearly useless. When it comes to Kawasaki UTV cage mounts, however, there are a few different kinds to choose from. And even if you don't get the size exactly right, you might still be able to use what you've got with shims, spacers, tape, or a bit of redneck ingenuity!